A 1-day workshop for women who love motorcycling!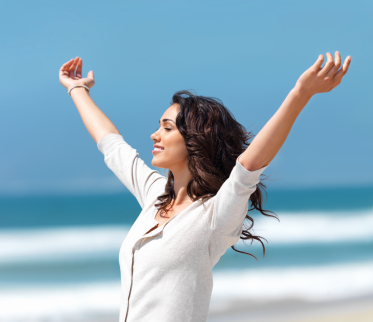 Bonus Offer – See Below!
Join us for a unique day that will leave you inspired, empowered, connected – and more ready than ever to ride!  Or take on whatever in life is your desire.
You will leave with a new self-understanding, resources and a plan of action for personal transformation – and a connection to others just like you!
Riding a motorcycle proficiently requires confidence, courage, flexibility, an ability to manage risk and a sense of adventure.
At this highly interactive day, you will use develop greater clarity, insight and awareness of qualities you may not be giving yourself credit for – strengths that you can use in other areas of your life!
[success]"Having attended your 1 day retreat, I highly recommend any women rider, seasoned or new to participate in this event. It was to share other women's perspective about riding particularly as it relates to personal growth. I did my trip across Canada & back (over 10,600 kms). I did it & I am glad. It changed my life forever. Nancy Barnes Please share" Nancy B.[/success]
[success]""The retreat offered by Liz and Ila allowed me to spend a great thought provoking day with like minded women who I wouldn't have met otherwise.  I learned a lot about what I can learn about myself through my riding as well as how riding effects my life and makes me who I am.  We also learned the same about others in the group and while our lives and backgrounds are very different our riding effects us in similar ways.  Liz and Ila made us feel welcome and were knowledgeable facilitators who offered us a peaceful day to share and learn.  It was well worth the 2 plus hour drive to attend."  Judy F.[/success]
Free to be Me! Course Information
You will rejuvenate body,spirit and:
Learn about your strengths and how those translate into other areas of your life
Identify and build on your own strengths
Discover how to use the energy of resistance constructively
Apply learnings to your personal and professional life to produce greater fulfillment, joy and a sense of meaning
The on-site woods, walking trails, pond and labyrinth make Glamorum an ideal setting for serenity, reflection and re-energization.
[success]"I attended Free To Be Me right after I'd been in a motorcycle accident that claimed the life of my bike, and seriously shook me up. I didn't know if I'd return to biking, as I felt catapulted out of it and left on the side of the road, literally and metaphorically. Liz, her co-facilitator Ila Sisson, and the other women at the retreat helped me to reconnect to my biker spirit, even though I wasn't ready to physically resume it just then. I spent the better part of a year sorting myself out before taking my place in the saddle again." Alison D.[/success]
[success]"I had such a great time spending time with other women all of whom are quite exceptional in their own way!  The retreat was a great way to "be me". The intimacy of our small group made it very conducive to express feelings and thoughts in a safe place as we share our experiences both physical and spiritual in our motorcycles." Ana Maria B.[/success]
Early Bird Bonus
The first 10 registrants will receive a complimentary Illumination  session with Liz, to be booked separately.
This facilitated 1:1 session based on ancient Shamanic wisdom helps you see and understand how to restore balance in all areas of your life. It helps you embrace who you've been and who you're becoming.
This in itself is a $150 value that helps you shift your energy to be more present and available for life, instead of wasting it on fear, doubt or worry.
Registration
Includes full day of activities, refreshments and healthy lunch.
Workshop Date: September 28, 2013
Location: Glamorum Healing Centre, 633206 Highway 10, Orangeville, ON  (just south of Hockley Road)
Fee: $150 Cdn (plus tax)
Register safely and securely through Paypal
[success]"Liz Jansen is a women who understands women, motorcycling, but more importantly, 'women and motorcycling'. Liz and Ila (Sisson) are a powerful partnership in creating an outstanding retreat experience. Through these retreats and her insightful book, Liz is generous enough to share her knowledge, wealth of experience and perspective with other riders. As a 50 years young, 3 year rider, learning how to overcome obstacles and stereotypes is a big part of my motorcycle experience. Liz has been, and will continue to be an integral component of 'my ride'."  Paula W.[/success]
Ila Sisson
Ila is a holistic healer, photographer, teacher, counselor, author – and rider – with a thriving healing arts practice in Orangeville, Ontario. She is the founder of  Circle of Change and is active in the community, facilitating positive change through her work with individuals and groups.
[success]
"I found it to be so calming and inspiring, and really felt connected to everyone. It was the kind of day that I needed, and was very thought provoking for me. "  Carol S.
[/success]

Cancellation Policy
Cancellations received more than 31 days from start date will be fully refunded less a $50 admin fee. No refunds will be issued within 30 days of start date.
We realize that emergency situations can arise. Only in such circumstances and based on our sole discretion will consideration be given for a one time opportunity to transfer your registration to a future retreat date within 12 months, provided we do not incur expenses as a result of your cancellation.
Guarantee:
If you are not completely satisfied with this workshop, we'll fund your full registration.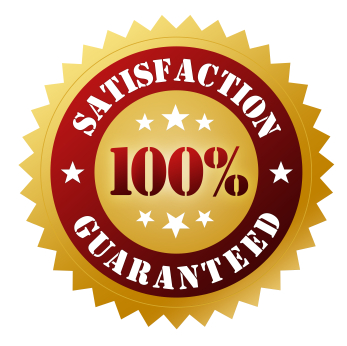 [success]"Thank you and Ila for a most inspiring and uplifting day today. I am so very glad I came and I learned so much . It was wonderful to be with such loving and spiritual people."  Gaye Martin [/success]