7 Lessons on Interdependence
Any being, whether human or machine, exists through a complex series of interrelated systems. The interdependence of these healthy relationships means that they are neither dependent nor co-dependent.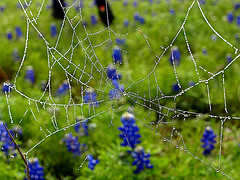 Focusing on how the whole being functions and its support systems acknowledges the importance and necessity of wholesome relationships – beginning with the one with your self.
7 lessons on interdependence
Think holistically. It matters not that your gas tank is full if your tires are worn out or your battery is dead. Similarly, each physical system needs to work together for your body to be healthy. Illness in one area affects your whole being. 7 ways spas promote wellbeing
Create healthy relationships. Without a rider, the bike just sits there. And without a bike, the rider walks. Learn how to create healthy, fulfilling relationships by studying the relationship of motorcycle and rider. 9 characteristics of interdependent relationships
Build a team. People come and go in your lives, joining you for different parts of your journey and different purposes. Each has something to teach you and something to contribute. Your challenge is to consider the influence of others without losing focus on where you're going. 9 principles of team building
Find your tribe. Everyone belongs to a tribe somewhere. As humans we need it. The motorcycling community exemplifies the power and benefit of belonging to a tribe. This is backed up by scientific data which has shown that finding your tribe is better for your health than vitamins, diet and exercise. 9 tips for finding your tribe
Utilize experts. While there is an abundance of online advice available for everything from soup to nuts, there will be challenges beyond your scope when it's prudent to consult with an expert. By inference, they are an extension of you so learning how to work together effectively is important. 9 experts that keep you on the road
Become an advocate. The rights, freedoms and lifestyle enjoyed by many have come about through the dedication, focus and persistence of advocates. Erosion of those rights is insidious and requires vigilance, active participation and support of those who protect them. 9 easy ways to advocate
Co-create relationships. You affect many lives yond your own. A single act of kindness is remembered forever. Motorcycles are non-judgmental, accepting and open to new experiences. Following their example can teach much about sustainable, fulfilling relationships. 9 ways to co-create harmony in relationships
Apply these lessons to your own life and watch your relationships increasingly enrich your life, your road and those you share it with.