Stop 2 of Book Tour -10 Life Lessons from being a Biker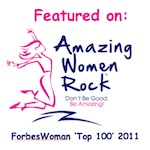 In today's tour stop at Amazing Women Rock with host Susan Macaulay, I talk about 10 Life Lessons from being a biker.
Motorcycles and our relationship with them have much to teach us, whether we ride or not. The lessons are vivid and indelible. Riding encompasses all our senses, including the sixth one.  It engages our spirits. Misinterpret or ignore signs while riding and the immediacy and potential severity of the outcome are absolute.