7 Tactics to Maintain Control
by Liz Jansen
While it's great to understand that you've got unlimited power, learning how to manage it to maintain control is what keeps you on the road. A new rider hasn't yet mastered the skills or confidence to manage a big, powerful motorcycle. Riding beyond his skills in an attempt to do so will land him in trouble.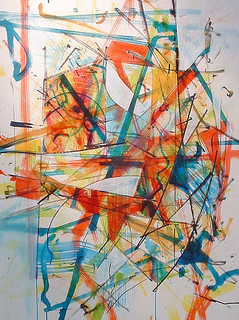 Likewise in life. More power resides in you than you'll likely ever access. Knowing how to manage it keeps you balanced, safe and moving forward towards your destination.
7 tactics to maintain control
Be vigilant. Every journey is filled with choices. How you respond affects your experience in getting to your destination. Road conditions, weather and traffic all have the potential to upset the most carefully laid plans. Life signs can be less obvious but they're there. Watch for them and use them to guide you in making choices. 9 inputs that help maintain control
Know yourself. Imagine trying to ride a motorcycle and not knowing how to manage it or what inputs make it perform the way it does. Yet many people go through life, unaware of what influences their behavior and how they influence others. Increasing your self-awareness helps you identify thoughts and emotions that control your confidence, your effectiveness and ultimately your sense of fulfillment. 9 ways to increase self-awareness
Slow down. While coming to a complete stop in response to a traffic hazard can get you run over, there are times you have to reduce your speed to deal with hazards. Sometimes when life gets challenging it's tempting to stop. Not only will that not get you through the rough stuff, it can even make things more difficult. Remain focused and keep going. 9 reasons to brake
Trust yourself. Keeping your hand on the throttle gets you off the starting line, maintains momentum and gets you through the rough spots. Lose your nerve or second guess yourself and you'll lose your balance. 9 applications for throttle control
Use your power appropriately. It takes knowledge, practice and skill to make the best choices in challenging situations. Not using your power wisely can bog you down, have you working too hard and flirting with burnout. 9 life lessons from the shifter
Use your signals. As a rider, you control the signals you send out, signals that extend beyond the electrical devices on your motorcycle. Use your energy wisely to communicate clearly and avoid a collision. Apply the same principles at work, home or the gym to make sure the messages you've sent have been received as intended. 9 tips for getting your message across
Confirm communications. If your message isn't getting through, you're not going to be effective, no matter what the nature of the relationship. Stop, figure out what's going on and how you can work together to improve things before moving on. 9 checks for effective communication
Practice these tactics on a regular basis until they become second nature. You'll find they help you stay on the road and enjoy the journey – whether on two wheels or traveling your life's path.
photo credit: markchadwickart via photopin cc