16 Teachers that Make a Difference to Riders
Today is Make a Difference Day. Who or what has made a difference in making you a better rider? A better person?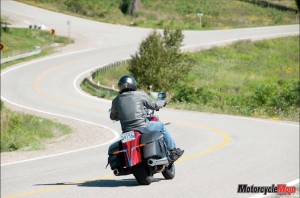 Taken from a recent FaceBook chat I facilitated on Motorcycle Mojo Magazine's page, these riders weigh in with their recommendations.
Who has made a difference to you?
Let them and others know by commenting below.
Tony K. The articles in Mojo of course!..lol..especially some of Misti Hurst's articles.
Mike P. Unquestionably….after a 25 year hiatus from riding off road, getting back into it has really helped my on road skills.
Roni VC My first teacher was my husband and he made me a better rider due to the fact he had me focus on the clutch and controlling the bikes movement with that before anything else… up and down the drive way for nights… clutch in… clutch out… riding has made me a happier person
Kevin M. One word: Tracktimetracktimetracktime.
Mark K. My close friend Kevan. He taught me the importance of stopping to check if pulled over riders need assistance, whether you can help or not. Karma works.
Ursula B. Dirt bike riding helped in control of the bike and my husband is responsible for teaching me to ride.
Don S. Riding in a very densely populated city like Toronto for most of my riding life I think has made me a very aware rider
Tom M. +1 on taking a dirt bike course. I went to Clinton's school (S.M.A.R.T. Programs) and doubled my skill in one day.
Mary M. Taking the safety course was key. I have ridden with very good riders and bad riders. They have both taught me a lot about good riding because I consider myself a good rider.
Nicholas R. My dad Glenn R. He taught me how to ride when I was young. It's now a lifestyle that is uniquely me.
Vince S. Seat time.
Brad S. lots of seat time and miles… interacting with other riders/ tips, and riding as a member of a riding club.
Don E. Be on a continuous quest for knowledge (get it from any and every source), and admit to your mistakes and learn from them. And ride, ride ride.
Bob E. My Mom! When she taught me to drive a car at age 16 she said…."don't be afraid to give it a little throttle". I've made that my motto for life and still follow it at age 51 putting 20,000+ kms on bikes every year.
Gerald B. my brother- in- law, 129000miles on his first Harley, 20,000 + on his new 2012 this year, and a great riding friend. Oh ya, you too sister, navigator, picture taker, etc…..
Mike V. Hitting a left hand turn and hitting a tar strip and sliding sideways off the corner into a ride in then a helicopter to the hospital OUCH
Tomorrow: Paying it Forward. How do motorcyclists make a difference to their community.