15 Riders Recall Their First Moto-Love
What's your fondest memory of your first moto-love?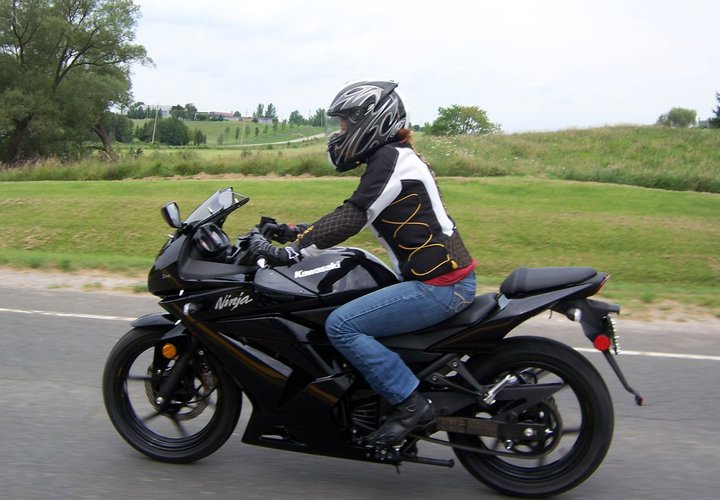 During a recent chat I facilitated on Motorcycle Mojo Magazine's FaceBook page, we asked readers this very personal question.
15 riders recall their first moto-love
Tim M. Having to learn to be a mechanic to keep it running. The beginning of a career.
Darlene D. My greatest memory was the first time the hubby and I went riding together after I got my license and him leading me to twisties and then stopping for lunch & him leaning over & saying "Welcome to the club" I can't tell you how over the moon I felt!
Kim C. My fondest memory…. riding in the dirt… choking.. watery eyes and a mouthful of dirt because there was just no way to stop laughing and smiling.. !!
Suhaymath N. There are many…but the first ride home. Hooked from then on.
Liz J. My fondest memory is recent. I wrote a blog about it and it brought back wonderful memories for my brothers – who don't ride now. Read it here.
Roni C. It was the first solo trip that we took together. Going to Kansas camping and making all kinds of new friends along the way! I even wrote a story about it and got it published in Mojo!
Ken C. Quite frankly, the freedom, nothing like it.
Chris L. The independence – at 16 I learned how to fix it (frequently) , pay for it (two jobs) and enjoy it (I rode it everywhere )
Dora D. riding the Cabot Trail …
Ursula B. riding to Acton with my dad when he was still alive. He wanted to see a leather store.
Noel H. The fact that you had to actually flood the carburetors to get the thing to start. Literally, the gas had to be running out of the carbs before you could kick it over.
Gordy C. 135 miles per hour!
Bruce H. Driving from Edmonton to Calgary with a buddy just for coffee. Came home the next day. Labour day weekend and it was freezing after the sun went down. Coffee was sure good that night.
Kevin G. Ripping back from Pickering well after dusk on the 401 with a passenger and an expired learner's permit. That's right….uh-huh… we bad !
Don N. Doing power turns in the dirt.
What's your fondest 1st moto-love memory?