Virtual Book Tour – Motorcycle Mojo Magazine FB Chat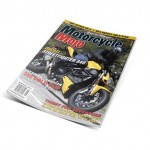 What a fabulous response to yesterday's Facebook chat on Motorcycle Mojo Magazine's Facebook Page.
You can still participate!   I'm checking in periodically until Thursday at noon and will respond to your comments.  FYI – here are the questions we posed.  Please weigh in on Mojo's FB Page.
Living the Dream or Dreaming the Life.  Do you ride as much as you want?  What do you do when life gets in the way? If you have a partner, does she/he ride?  What substitutes for riding? 
What are the biggest challenges you had when learning to ride?   Did you take a course?  Did you pass the first time?  After the course, did you feel prepared to go out riding on your own?  How did you build your skills?
Is riding different for men and women?  Is it harder to learn, harder to find others to ride with, are riding styles different, do men and women ride for different reasons?
Riders come in all shapes and sizes.  Curvy, straight, apple, pear, busty, flat, short, tall, petite, plus+++.  What has your experience been finding gear that combines fit, fashion and function?  Which would you sacrifice first?  Are styles, especially for women, too cliché?
Who has had the biggest influence on you as a rider?   Do you have a role model, mentor?  Tell us why.