by Liz Jansen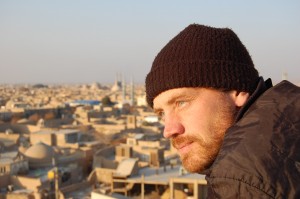 Jeremy Kroeker is a freelance writer, speaker, mountaineer, and the award-winning author of Motorcycle Therapy. He's traveled to nearly 30 countries with his motorcycle and done at least one outrageously stupid thing in every one.
One October he rode from Canada to Panama in an attempt to fee the pain of a broken relationship. Motorcycle therapy – A Canadian Adventure in Central America tells his story of personal discovery, friendship and reconciliation that occurs along the way.
More recently, Kroeker rode from Germany through the Middle East into Iran, and finally through North Africa before returning to Europe. That trip provides the foundation for his newest book, through Dust and Darkness – A Motorcycle Journey of Fear and Faith in the Middle East.
Read my review of Through Dust and Darkness
Podcast: Play in new window | Download
Summary Notes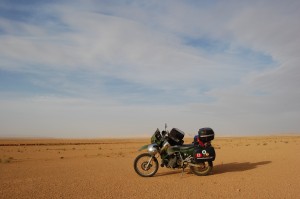 His motivation for going to the Middle East on a Motorcycle
Growing up in the Mennonite faith, he was given the answers to the questions he never asked. He began questioning this faith, but before tossing it out all together, he decided to go specifically to Iran for a different perspective.
Being accepted as a traveler on motorcycle
People in the Middle East were very generous, hospitable, and welcoming, even though they had fundamental differences of opinion.
About finding answers in a foreign culture and language
A lot of it happened just while traveling and riding on his motorcycle. He was just riding his motorcycle through another culture, rather than being on a fact-finding mission. Most of his insights happened through interactions with people rather than direct questioning. He was more interested in finding out about their beliefs rather than talking about his own.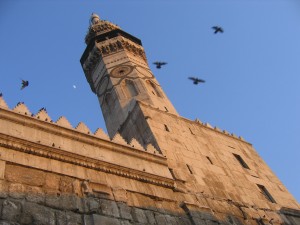 The struggle for answers
Jeremy went through a particularly challenging time in his teens when he was questioning his faith. He emerged from that but still questioned. This trip was a continuation of that quest for answers. He concluded that, "Taking a step away from certainty is often taking a step towards truth." Much of the perspective depends on where you're standing and challenging your preconceived notions
About finding peace
When you're traveling, you're making yourself uncomfortable and you spend your entire time traveling looking for comfort. In Palmyra and the Silk Road Hotel in Yaz where I was completely comfortable. When you make yourself vulnerable, the kindness in other people comes out.
His biggest learning
He took a step away from certainty and felt like he stepped towards truth. Being OK with not knowing the answers is important. He was ushered into the holiest shrine in Iran where he had an encounter with God and it moved him. And again in the hotel room after. It was very meaningful and he talks about it in the book.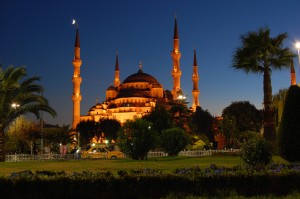 Differences in approach between Mennonites and Mosques
Shrines were very opulent which was quite a difference than wooden benches. Both have a very specific way of worshiping and strong values. Both have their strengths. He has no bitterness about his upbringing and appreciates the values that were instilled in him
Being at peace
He feels he'll always be searching. But he's better of than he was 5-10 years ago.
Next trip
Nothing is falling into place just yet. It's a time to rest and promote books. His father passed away recently and Jeremy inherited his 1982 Honda CB750 Custom that desperately needs an engine overhaul. He may take it on a trip in tribute to his dad.
Where to purchase his books
Through Dust and Darkness is widely available. Motorcycle Therapy is available through his website.