3 Reasons for Optimism
Three good reasons for optimism.
Old and tired are not synonyms in the work force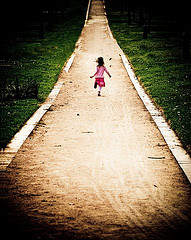 We felt it.  Now we know it!  A new international study shows that managers in their 50's are at their peak of creativity and vitality.  Not only is this good news for those of us in our 50's, it's an excellent motivator for anyone approaching this wonderful decade of life.  And if this peak is in our 50's, I'm extrapolating that to mean it automatically boosts our 60's fun!
I can't help but be humbled and inspired when I read stories like this.  Giles Duley, a British documentary photographer working in Afghanistan, had both his legs blown off, one above the knee and one below. Shrapnel tore through his left hand, arm and torso.  It's how he dealt with it and what he's doing now that blows my mind.  There's a lesson here for all of us about turning adversity into opportunity.
Lessons we can all learn from children. From how we were. From how we are.
photo credit: Nina Matthews Photography via photo pin cc