Skin Care for the Road Webinar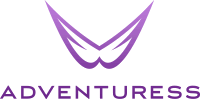 We love the feel of the wind and sun on our face as we ride down the open road. But those same ingredients that feed our inner spirit, are damaging to our outer shell. You want to stay as radiant on the outside as you on the inside.
Even if you wear full gear all the time, you're still exposed. Heat, cold, dust, exhaust fumes, air pollution, UV rays, wind, and sun can cause premature aging, sun spots and wrinkles.
Learn how to protect your skin in this month's free webinar with guest Michele Carter, founder of Adventuress. She's been riding a motorcycle since she was 10-years old so she's very familiar with the rigors of the road and their effect on our skin. With Michele will be Masoomeh, a world-traveling biochemist with more than 20 years experience developing technologies for brands like L'Oreal, Estee Lauder and Procter & Gamble to name a few. 
Adventuress has created a collection of all natural skin care products for women designed to aid in your skin revival. They've researched the best ingredients to come up with a wide range of anti-aging, sun protection and overall moisture to your skin. 
Who should attend:
Anyone who wants to protect their skin from premature aging
Anyone who wants that inner radiance to shine through
Anyone planning motorcycle travel this season
Anyone interested in maintaining healthy skin
Anyone who loves to spend time outdoors
Adventurers anywhere!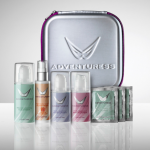 In this online course you will learn:
What skin hazards you're exposed to on the road and how they can harm you
How to protect your skin when you're outdoors
Special skin care considerations for riders
How to know what's best for your skin type
How to prioritize which products to pack
How soon before riding to consider skin care
Course Structure:
30-40 min. webinar
followed by 20-30 min Q&A via live chat
live chat throughout webinar
Date and Time:
Thursday June 26, 2014
8:00 p.m. to 9:00 p.m. EDT
Video replay is available to registered participants for 5 days
Audio MP3 recording is available for download to registered participants
Handouts