Space Oddity
Colonel Chris Hadfield has to be one of the coolest people ever. A great leader. I admire what he's done for mankind and am in awe of what can be accomplished when we set our minds to it.
There are no borders in space.
I love watching the ISS pass overhead as it orbits the earth, imagining the astronauts in it and what they're seeing. If you've never done it, check the schedule here and watch it on a clear night. Absolutely amazing!
Here's Colonel Hadfield covering David Bowie's Space Oddity from OUTER SPACE earlier this week!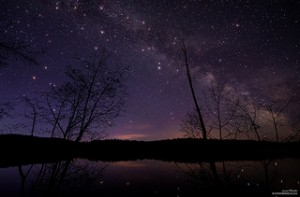 photo credit: `James Wheeler via photopin cc