33 Ways to Stay Connected with Community
How do you stay connected with your motorcycle community during winter?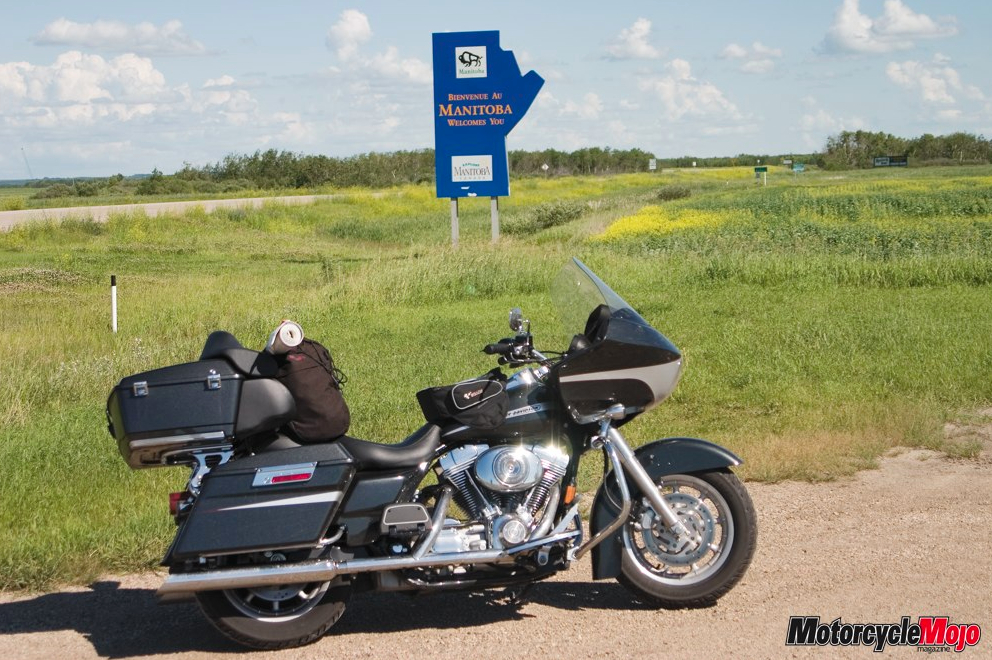 We posed the question during a recent chat I facilitated on Motorcycle Mojo Magazine's FaceBook page.) These riders share theirs. Add yours in the comments below.

34 Ways to Stay Connected with Community
Monet B. We ride when there's a good day and go to lunch together a few days a week. (Nashville, TN)
Dave T. Online forums!
Brenda B. We have meet'n'greets every month until riding starts up again.
Tom M. Monthly HOG meetings.
Gary W. With mojo magazine
Monet B. I'm a HOG member too. We have an active calendar of things to do.
Andrew B. My Mojo subscription, the internet and by sharing all kinds of tall riding tales with my friends who are trying to make it through the winter.
Nathan M. Facebook, SteelonWheels Biker Site, BikerOrNot.com, and BikersPost.com
Rania R M. Twitter, Google Plus, Facebook is just a small part. Meetup.com for winter rides and events. BikerOrNot.com worked better in AZ for me. In Pa, it's more of a dating site.
Tim D. We meet once a month or more for Wing night.
Becky L. We have euchre night once per week, and breakfast at a different restaurant once per month and occasional Friday night Timmies!!
Mark K. Thursday night coffee at Starbucks. Also was following Vancouver Island's own Don T Hatton via website as he rode the Dakar with Simon Pavey.
Mark K.Also keep up with people on Horizons Unlimited HUBB.
Don N. Internet!
Dragons Lair What SB's Mark and is it all makes??
Mark K. Thursday night Dual Sport BC meet at Starbucks.
Arthur A. Online forums but also get out on my Ural every couple of weeks and share tales with other Uralists doing the same.
Kevin G. My closest riding buddies are never too hard to find. For extended friends : MMM, bike shows and internet.
Randy B. Meetup.com Calgary riders group. We still meet at the pub now and then.
Glenn S. We communicate through email, FB and Canadian Army Veterans (CAV). website and FB site.
Don S. On here for one.
Roni C. SCRC has a monthly meeting, we meet for dinners and stay in touch with our forum online.
Tanya M. We see each other all the time! At bike shows, in bike shops, in the local supermarkets & stores!!!
Noel H. Facebook mostly, Motorcycle Mojo use to have a forum but that went away. The Buell riders of BC has a forum and the BC Lone Wolves has a site with a forum on it.
Christina M. Our SCRC Chapter continues to get together year round. We're busy planning 2013 road trips!!
John T. Sooo many of my riding friends and clubs are on Facebook! but nothing beats getting together at Tim's for real time and a coffee!
Katherine A. I keep riding. No bad weather just poor clothing.
Robert W. Mojo. Texting. Internet. Planning vacation.
Doug S. I ride…almost every day…enjoy the sunshine and the beautiful view of the sea. (I moved from Ontario to Malta.)
Greg M. tim hortons tuesday night coffee.
John S. I read my old Mojo mags…..
John S. lol……and sit on my bike
Sarah C. I thought planning a big trip might be the thing – go on you tube and look for -Ewan Mcgregor and Charlie Borman's road trip – you will like
What other means can you add?