Virtual Book Tour – Thank you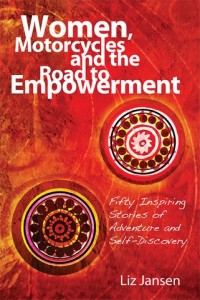 This blog post is dedicated with sincere appreciation to everyone who hosted and contributed to the success of the first Virtual Book Tour for Women, Motorcycles and the Road to Empowerment.
Much research and planning went into selecting partners who support the message of connecting to our deeper self, discovering new strengths and using those to enrich our lives and those in our community.
If you haven't yet become acquainted with them or the wealth of resources on their great websites,  please make it a point to visit them and browse their site.
 Thank you to hosts:
Thank you to Prize Contributors:
And lastly, thank you to all of you who participated, promoted and shared the vision and the message.  It's an amazing Road we share. By honoring our strengths and fulfilling our own role on this adventure called life, individually and collectively we make a difference.