Coming up from Liz Jansen …
50+ Moto Gadgets and Gizmos for your Riding Enjoyment
Free Webinar – Thursday, December 12th @ 8:00 pm ET
Make a BIG difference with small things. Just in time to add to your Gift Wish list!
_________________________________________________________________
Thank you for sharing the Road to Empowerment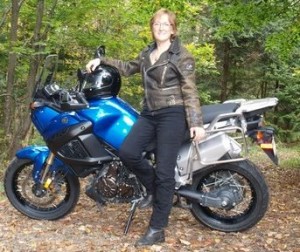 But be prepared. This remarkable Road is full of twists and turns, changes, a few potholes and is always an adventure.
All of my activities have a common focus: to create the space for others to discover their road to personal and professional leadership and transformation.
While formal education got me started, by far my greatest learnings have come from the exceptional people I have met along the road. Often this has involved motorcycling.
Drawing on my own extensive experience and life lessons, my role is to help you discover what you already know and lay out your personal route for success, using strengths you already have and  your own power for personal transformation.
I can show you how to use that energy to create adventure, confidence and success, traveling the Road that is uniquely yours.  Start Now!
Engage with me through my:
Stay Connected and Informed
Just off the rear wheel of my motorcycle in the right column, are two Subscribe forms. Put your email address in one or both. I share inspirational wisdom and practical tips, often originating from two-wheeled adventures. There's always something useful you can take from it!
The Newsletter arrives in your inbox weekly on Saturday mornings.  If you subscribe to Blog posts, they're delivered every morning via email.
Upcoming Events and Dates