Women, Motorcycles and the Road to Empowerment

Read an Excerpt
Purchase an autographed copy for yourself or a friend.
$16.95 USD
Buy Your Copy

Also available online in print and ebook from all major retailers including Amazon.com.
Women, Motorcycles and the Road to Empowerment
ISBN 978-0-9877583-0-9
List $16.95 USD
Women, Motorcycles and the Road to Empowerment explores the relationship between women, motorcycling and personal power. Fifty women motorcyclists share stories of how they have tapped into that power and how it has shaped their lives.
Using her own story as a framework,  the wisdom of forty-nine other women join Jansen in a common message of inspiration. They represent all disciplines of riding and come from diverse backgrounds; including one of Hollywood's top stuntwomen, federal politicians, artists, activists, adventurers, business leaders, racers, a dental hygienist.
While the motorcycle is the vehicle of transformation for these women, it's not necessary to be a rider to understand the book's message. How one learns to embrace and overcome challenges and reap the rewards, weaves an exquisite tapestry that becomes the picture of who we are.
 Virtual Book Tour – Spring 2012
Life Lessons from Motorcycles: Where the Road Meets Spirit
Drawn from hundreds of thousands of miles over more than four decades of riding a motorcycle, the 900 life lessons are highly personal, timeless, and often repeated in creative and insightful ways. The true beauty of motorcycles, as any rider knows, is that they connect you with Spirit and ultimately with yourself.
Where the Road Meets Spirit is a compilation of all twelve individual Life Lessons from Motorcycles books.
Purchase the compiled version.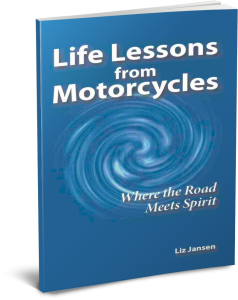 Life Lessons from Motorcycle Series Individual Series
 The Face in the Mirror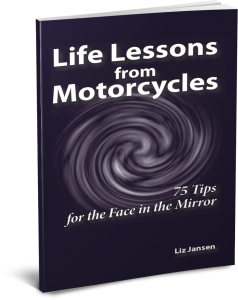 Clearing Your Vision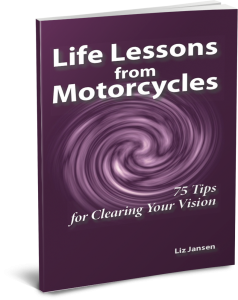 Being in Balance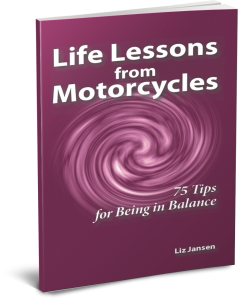 Defining Your Brand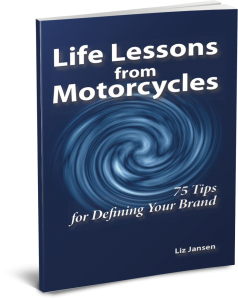 Connecting Through Communication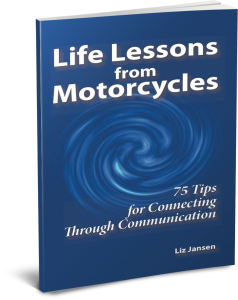 Nurturing Body, Mind and Soul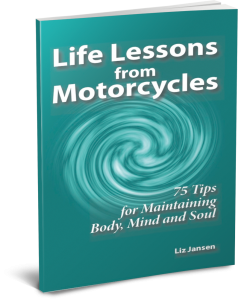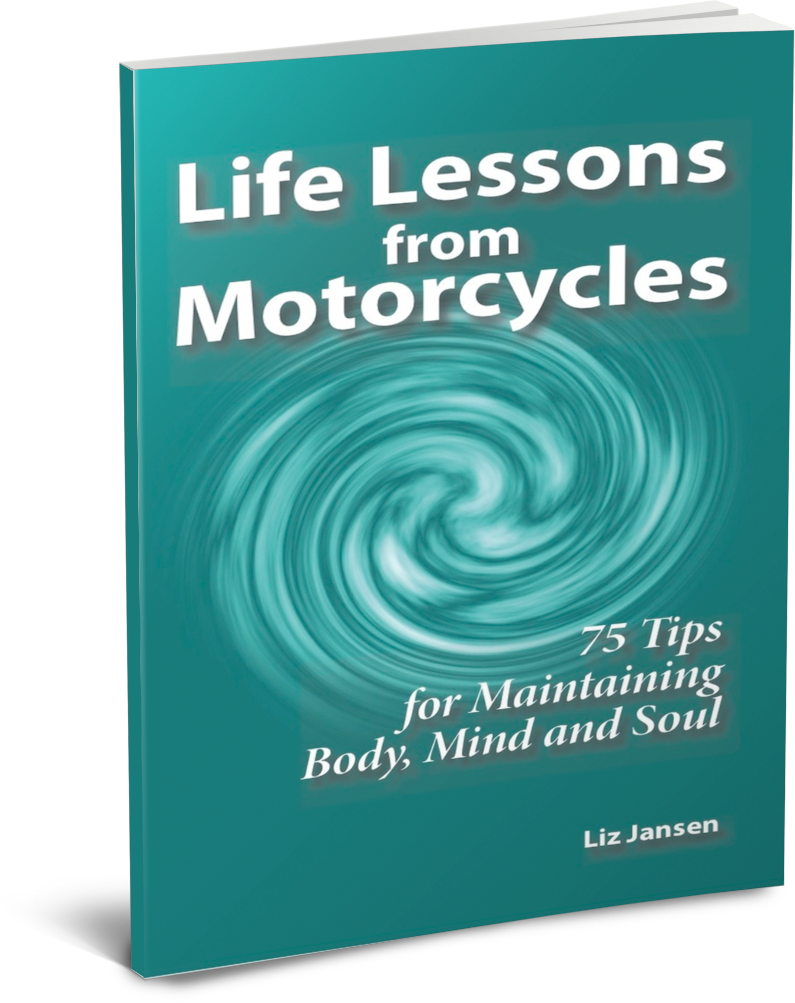 Enjoying Robust Relationships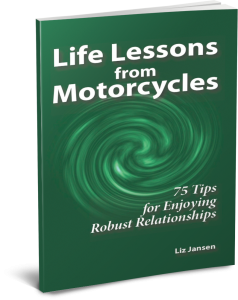 Thriving Through Holistic Nutrition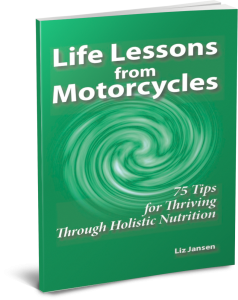 Unleashing Your Power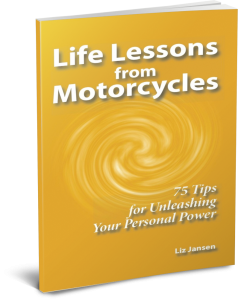 Generating Epic Energy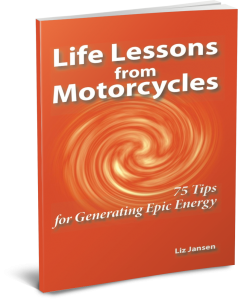 Mastering Your Controls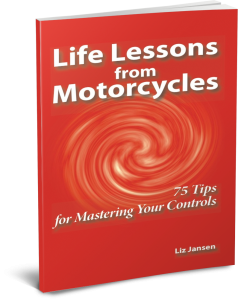 Staying Grounded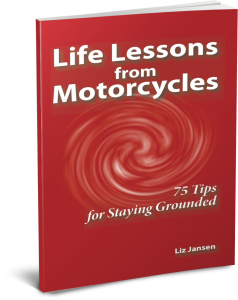 ---
Motorcycle and Travel Self-Study Guides
Click on the cover for a detailed description and how to purchase. Only $19.95 USD each!