About Liz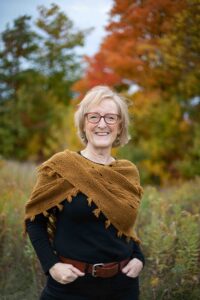 My name is Liz Jansen and I'm an author, writer, and student.
I've learned that how life unfolds is determined by the stories we tell ourselves, the stories we've been told and embraced, and the stories that have been passed down for generations—stories we're often not even aware we're carrying.
We can change our life by changing those stories. My work helps you recognize beliefs, old stories, and patterns that are no longer working. Neither good or bad, they served a purpose at one time but are no longer in your best interest.
I've ridden a motorcycle since I was a teenager and have experienced how the skills and personal attributes you learn through motorcycling can be used in many other areas of life. So I created a business around demonstrating that when you've mastered two wheels, you can master anything.
After building a successful career in Human Resources and Training and Development, I realized that the role I'd built and enjoyed for many years was no longer fulfilling. I needed to move on to something radically different where I could utilize my gifts for a greater good, and make the most of my skills, interests, and expertise.
I do that by working with individuals, writing, speaking, and online programs. In addition to personal clients, I've worked with leading motorcycle manufacturers, helped organize international women and motorcycling conferences in Canada and the US, and been published and written about in national newspapers, motorcycle magazines, and ezines. I've been interviewed on television, traditional and on-line radio, magazine and newspaper articles.The media has dubbed me a leading expert on women and motorcycling.
My strength is creating a space for clients to explore, reframe, and rewrite the stories that hold them back so that they can do what they really want with their life.
I help you do this through:
Workshops
Energy Medicine Sessions
Writing
Speaking
Workshops and Retreats
Through storytelling, facilitated meditation, journaling, and creative exercises you'll take a look at the stories that have shaped you. Just like packing for a trip, you'll learn how to choose what to take, what to leave behind, and what else you need to make the most of your life's journey.
Energy Medicine
My approach blends wisdom from my background as a Registered Nurse and Corporate Human Resources Professional. More most recently, I've added training as a Certified Practitioner in Luminous Healing and Shamanic Energy Medicine.
If you want change, it has to come from within. My intuition, listening skills, and keen ability to see the big picture and ask the right questions guide clients in their own inner journey to answers. I create a safe and sacred space for you to explore, recognize, and overcome the patterns that hold you back. That frees you to do what you really want with your life.
Speaking
My motorcycle adventures supply great stories when I speak about dealing with change or reconnecting with our cultural roots—and thereby ourselves. We may not all ride a motorcycle but we all come from somewhere, and we all crash—whether it's death of a loved one, end of a relationship, job loss, or major illness. How we respond sets the course for the rest of our life.
Writing
In my book Women, Motorcycles and the Road to Empowerment, stories from 49 women riders combine to form one message of adventure and self-discovery. Readers invariably identify with the stories whether they ride or not; or are a woman!
My articles have appeared in national newspapers and magazines as well as online ezines.
You can find me on:
A little about my Background
I was introduced to motorcycling when I was 16 and my younger brothers paid $85.00 for a used Honda 50 step-through to get around our farm. Little did I know at the time that a great teacher had arrived. My relationship with riding and personal power had begun and would be inextricably intertwined throughout my life.
My first career was as a Registered Nurse and in the mid-70's I used to ride my motorcycle to work at the hospital. A job in Occupational Health opened doors which evolved into a career in Corporate Human Resources, Training and Development for a large international organization. Although to the observer it seemed I had it all, my life energy was ebbing away.
In 2003, it was time for a change; time to pursue a lifestyle that was personally more meaningful; where I could be of greater service. That's when I stepped into a new world.
With motorcycling in my genetic DNA, my first gift to myself was a two-month solo motorcycle odyssey around North America.
When I returned, I founded Trillium Motorcycle Tours & Events to create the environment for others to discover their personal power and grow—using the motorcycle as a means of transformation.
Initially, my focus was on organizing guided tours throughout Ontario. I became a motorcycle instructor and soon began drawing in elements of my HR experience and offering networking events, workshops, coaching and facilitation.
I discovered an interest in writing and its usefulness as a communications tool for my work. What began as freelance writing grew such that I published my first book, Women, Motorcycles and the Road to Empowerment in 2011.
In 2014, three weeks into what was expected to be a 12-18 month solo trip through the Americas, learning stories of my culture and exploring Indigenous wisdom, I crashed. My motorcycle was written off but fortunately I was not, although my shoulder was significantly injured. My journey took a direction I'd not anticipated. That injury and a broken ankle seven months later kept me grounded. The stillness and immobility were fertile ground for reflection, healing, inner work, and reconnection with a clan I'd lost contact with. I also published Life Lessons from Motorcycles and focused on the energy medicine practice I'd begun years earlier.
Ten months after crashing, a new motorcycle came into my life and we were back on the road again. The twists and turns in that life journey reconnected me with a culture I'd distanced myself from—and ultimately, myself. That story is told in my memoir Crash Landing.