Cultivating Intergenerational, Intercultural and Ecological Relationships
Take three disparate cultures, each with their own history, languages, perspectives, and beliefs, bring them together in southern Alberta in the 1920s and 30s, and what do you get? Wisdom from intercultural and ecological relationships that remains relevant a century later.
It is where my father spent ages four to eleven. My Master's thesis focuses on understanding how the experiences my ancestors brought with them influenced how they adapted to a new home in Canada. It has brought me back to the area this summer.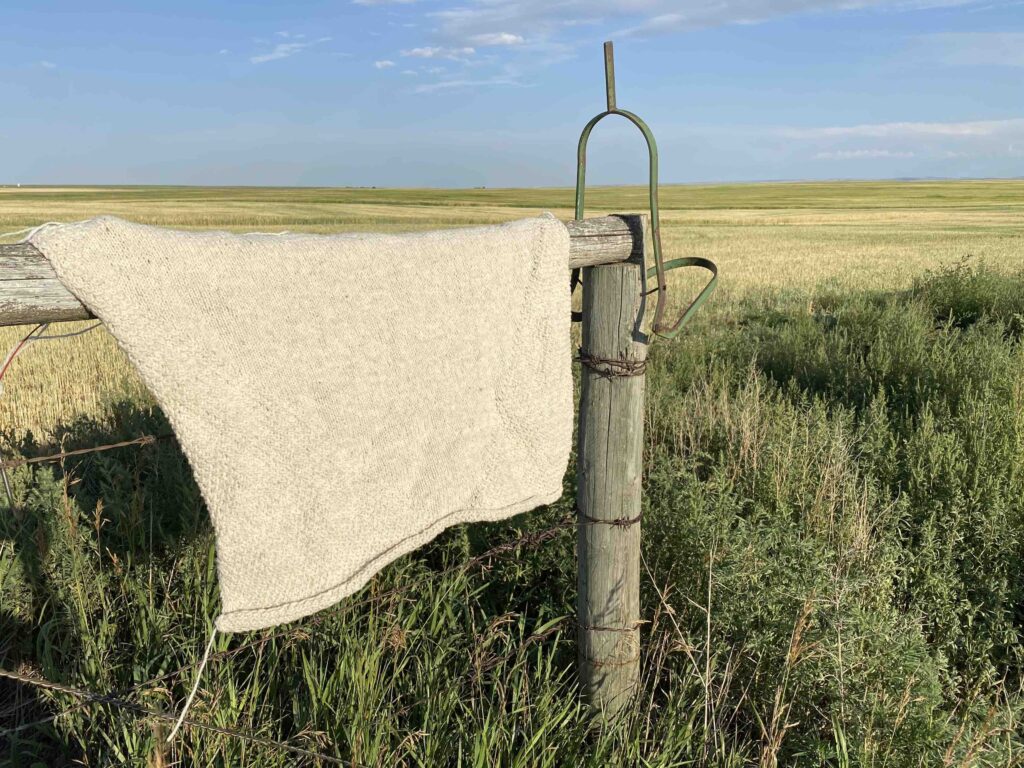 Canadian Expansionism
To think that history is static perpetuates a myth. The present grows out of its history, while at the same time revealing records, experiences, and insights that reshape the historical record. History is dynamic and an expert teacher.
At the beginning of the 20th Century, Canada, in collaboration with the Canadian Pacific Railway (CPR), actively sought settlers to build a robust economy by developing western agriculture, thereby attracting more immigrants. Intense recruitment targeted settlers from preferred countries, i.e., Britain, British colonies, Western Europe, and the United States.
Russlaenders
The settlement of thirty-six German-speaking Russian Mennonite (Russlaender) families, a unique configuration for these Mennonites, formed from the newest arrivals. They began farming on what was then known as the Namaka (rhymes with Jamaica) Farm. The Dominion Bank was eager to sell the land they held, once part of the holdings owned by land baron, rancher, and world-renowned Percheron horse breeder George Lane. Mennonites thrived for 120 years under the autocratic regime of the Tsar in imperial Russia.
The 1917 Bolshevik Revolution and ensuing civil war and famine changed all that and put them in peril. Many applied to emigrate and more than 20,000, including my grandparents, gained permission. A 1919 Order-in-Council which had banned them from Canada was rescinded following a change in government, allowing them entry beginning in 1923. Their reputation as prized agriculturalists played a key role, especially as recruitment from preferred countries had slowed to a trickle.
Colonial Settlers
Ranchers and farmers comprised the second group of settlers incented by the completion of the CPR in 1885. Bolstered by intense advertising in preferred countries, immigrants were the prime source propelling population and economic expansion in the west. Most originated from the British Isles, and United States, as well as from South Africa, Austria, Belgium, and Galicia (now south eastern Poland and western Ukraine). Many, but not all, spoke English, and the government tended to organize them in like-cultured districts they called colonies. They were a mix of Protestants and Catholics.
Siksika (Blackfoot) People
The Siksika (Blackfoot) people, original inhabitants of this land, had been here for thousands of years. Their self-sustaining nomadic culture survived largely on bison, until they were gone. Knowing they would need support in transitioning to an agricultural lifestyle, the Siksika and other members of the Blackfoot Confederacy sought out a treaty to establish their economic security. They saw Treaty 7, negotiated and signed in 1877, as a peace treaty, not a land surrender. Their understanding, even as they were moved onto reserves, was that they were sharing the land to a depth of two feet, which would allow immigrant agriculture. In 1910, approximately half their reserve was "surrendered" and sold for settlement. The government reasoned that because of their reduced population, decimated by starvation and disease, they needed less land.
Confluence of Disparate Cultures
When the Mennonites of Namaka Farm landed between the Siksika and the non-Indigenous settlers, often called, the "English," they inserted a third dynamic into existing relationships. Namaka Farm's eastern border, including land Dad's stepfather farmed, bordered Siksika. My inquiry focuses on how the Mennonites adapted to their new neighbours and land. Some of the answers lie in archival records, but stories from descendants of all three cultures, gathered through personal interviews, have been even more revealing. While this is ongoing, insights so far have been remarkable and reveal frequent interactions between cultures as all tried to adapt.
Generating Intercultural and Ecological Relationships
Drawing conclusions requires more work and interviews. But already we know there is wisdom to draw on from these experiences. By their example, they show us how to form sustainable, harmonious, and mutually thriving relationships with all beings.
Even before my first draft is finished, soon-to-arrive Baby J. will benefit from this love and wisdom. In November our family will welcome my parents' first great-grandchild. The knit blanket has grown to term during this summer's historical ancestral journeys across time and space.  Timeless energy from each place has been infused into every stitch. It was only fitting that it be completed in this generative land in southern Alberta from which he has descended. It will be a little early for him to embody the intercultural and ecological wisdom cultivated here, but wrapping him in such energy can only bode well for Baby.