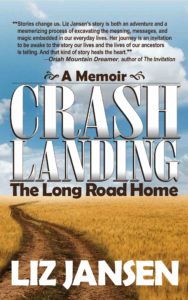 Crash Landing will be available through retailers and online stores on December 6. My personal shipment has arrived and copies are available now through this website. They're also available at Booklore in Orangeville.
List Prices:
Print Copies: $19.95 CAD/$15.30 USD
Ebooks: $7.90 CAD/$5.99 USD
Shipping and taxes, where applicable, extra
Payment for print signed copies is made securely through PayPal
Print Signed Copies
Print Copies
Crash Landing is available at all major online retailers including these Amazon links:
Digital Copies
Crash Landing is available for pre-order at B&N, Kobo or via the Amazon links below. Products will be delivered on December 6.