25 Things I'm Thankful For
by Liz Jansen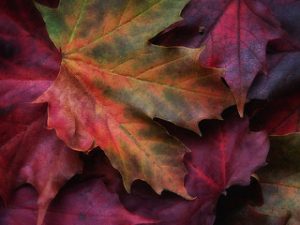 This is Thanksgiving Weekend in Canada and a time to reflect on our bounty. As I do this, I'm very conscious of a powerful and damaging hurricane that's wreaking massive havoc and destruction. My thoughts and prayers are with the people and families affected.
It makes me all the more grateful for the abundance I enjoy—like (in no particular order):
Peace. I've always lived in a land of peace. Most of the world has not.
Freedom. I can vote. I can openly practice the spirituality of my choice. I have many opportunities.
Men and women who serve our country in peacekeeping and combat. May I never take my freedom and liberties for granted, or those who have served and sacrificed to maintain it.
Mobility. Knocking my shoulder out of commission didn't keep me from moving around but when I followed that with a broken ankle, I learned what it was like to depend on a wheelchair. I was so grateful when that cast came off and I could take my first faltering steps across the room. I no longer take walking for granted, being mindful and grateful every time I use stairs, walk on a slope, get on my motorcycle or put my foot down at stops, and even walking across a room.
Health. Mine's pretty good health and I try to keep it that way. I honor my physical body by nurturing it with nutritious food and exercise by walking whenever I can. Of course, I could always do more.
Accessible health care. For those times I need medical consultation or urgent care, it's been there.
Motorcycle. Not only is Trudy one of my greatest teachers but she leads me to the most amazing experiences and people.
Ability and skill to get on my motorcycle and ride. Whenever I want, wherever I want.
Heritage. I've always known I come from ancestors who strongly value—and live—peace, kindness, compassion, integrity, respect, courage, and charity. I'm only beginning to realize with humility how their experiences live in me.
Teachers—formal and informal. I have excellent spiritual teachers who help me learn by creating the space and asking the questions for me to unearth what I already know. Then there are the people I interact with daily who mirror back my projections and show me my strengths and shadows.
Belonging—in motorcycle, cultural, social, and spiritual communities. There are no strangers here. Although you think you'll never need to ask for help, I've had to do so many times in the past two years. When I do, it's these communities I turn to and they invariably respond, sometimes before I ask.
Clients and readers. Of course, my business depends on these but more importantly, I work with people who share my values and perspective. They're also my teachers. Whether I'm providing services to corporate clients, groups, or individuals, I feel like the greater beneficiary.
Home. It's spacious, welcoming, quiet, cozy, has a walkout to surrounding trees and a stream, lovely neighbors, and a garage for my motorcycle.
Parents. They're both 90 and this is the most difficult time of their life. Dad's living on his own, with assistance, and mom's in long term care. I'm grateful they're still here to share their stories and wisdom. As devastating as mom's dementia is, there are gifts. With the filter gone, she reveals thoughts and feelings that have been stowed away for years.
Medicine and health care for parents. They live two hours away from me and while there is family close by, it's reassuring to know there are resources to care for them 24/7 so dad especially, can live as independently as possible.
Family and friends. From immediate to extended kin, this summer's Ancestor Trail ride has brought home the heart-connection and wonderful bond of blood relations. It's been a tremendous gift of unexpected magnitude. I'm also blessed with wonderful friends, some closer than family. Even if we can't get together in person as often as we'd like, the heart connection remains and continues to strengthen.
Diversity. It's enriching to regularly interact with people of all races and religions.
Water and fresh air. Even in this country, there are places where water has to be brought in or boiled.
Healthy food. A weekly farmers' market offers seasonal local produce and the butcher shop has antibiotic and hormone free meat from animals that are humanely raised and butchered. Numerous grocery stores and a health food store are within easy walking distance.
Measha. This precious little feline fur ball brings me much joy and unconditional love. She also helps me stay grounded and makes me laugh.
Inclusion. I live in a country that accepts and respects diversity of all kinds.
Compassion. I live in a country that welcomes refugees.
Meaningful employment. I can engage in work I love. In fact, I even hesitate to call it work.
Four seasons. Each one has distinct beauty and gifts. And changing seasons are a reminder of the consistent cycles and power of nature that we're all part of.
Modern technology that allows me to connect with people all over the world, anytime. That I have friends in many countries.
What are you most thankful for?  Answer in comments.
photo credit: Anne Worner Fall Foliage via photopin (license)