Celebrate Life and Party Like It's 1999!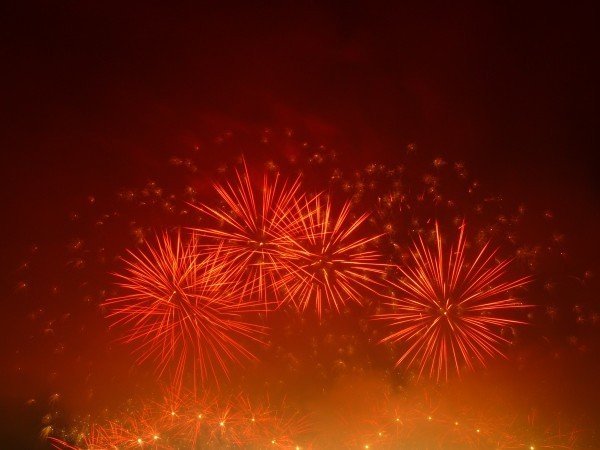 I'm not a party animal but Prince's Party Like It's 1999 keeps playing through my mind. Why now?
Written in 1982 it impelled listeners to let go and revel because why not? The world was ending in 2000. There were two choices: let terror take over or party.
Almost three decades later, the vernacular refers to celebrating the end of an era. It's apt given my recent sixty-fifth birthday.
A major era ended sixteen years ago. I'd left a twenty-five-year marriage and was winding down a corporate career. I had no idea what the future looked like, only that it stretched out in front of me like a blank slate.
Those moves liberated and empowered me, although they astounded family, friends, and co-workers who thought I had a perfect life. They called me brave, courageous, and asked if I was scared. It's one thing to leave a long-term marriage, but to give up an established career at my age, when I now had to support myself added a new dimension to people's perception of risk. Many colleagues had decades of seniority and planned to stay until retirement. They couldn't understand why I'd walk away from what they called a good thing, or how remaining in the wrong roles drained my life energy.
There have been other eras since, but turning sixty-five stands out above them. I feel as I did then—as if a whole new era of opportunity stretches out in front of me. New places within and without I've never visited.
While it's exciting, there's also a trepidation that would like to hold me back. Orchestrating a more than two-plus motorcycle road trip/book tour can be daunting. (Oddly enough I went for a two-month motorcycle ride that time, too, although the circumstances were different.) Making new connections in unfamiliar places, looking for venues, and finding receptive hosts and audiences pushes me outside my comfort zone. The alternative, staying home, is out of the question. Maybe it's "safer" but I'd feel stifled.
My heart wants to go and so I shall. Time, and life on earth, passes quickly. We each have a calling; mine is to the Road.
The Shamanic tradition I studied, talks about death as an ally. It means living mindfully with the awareness that our time on earth is limited—treating the earth and all living beings with respect; making the most of each day.
As long as I can, I'm going to celebrate each day with gratitude and embrace this adventure we call life. Party like it's 1999!
Photo on VisualHunt