Get Ready for Spring
Free Live Webinar to Get Ready for Spring
Had enough of winter?
With the days getting longer and the calendar showing March, many of us are ready for that first ride of the season, even though the ground is still white. At least we think we are.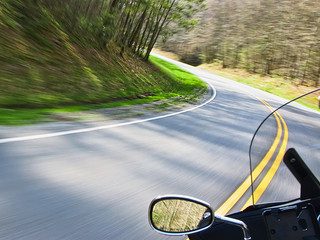 In reality, your skills get a little rusty when they're not used. And maybe you haven't got your winter maintenance done yet.
Tempting as it is, it's wise to prepare both yourself and your motorcycle before hopping on for that first spring ride.
By increasing your knowledge even a little, you'll surprise yourself with the increased confidence you experience; confidence that carries over to other parts of your life.
Who should attend:
Anyone who rides their own motorcycle
Anyone who is ready to take control of their motorcycle and their own destiny
Anyone who is ready to learn something new – about their bike and themselves
In this live online course you will learn:
Critical checks to take to make sure your bike is safe to ride
Simple basic steps you can take to save you time and money – and increase your confidence
How to select a mechanic
How to make sure you are ready to ride
Spring hazards to be aware of
Course Structure:
30-40 min. live webinar
followed by 15 min Q&A
live chat throughout webinar
Dates and Times:
Tuesday March 18, 2014
8:00 p.m. to 9:00 p.m. EST
Session is recorded so if you can't make the live event, registered participants can download the MP3 recording.