Guide – Solo Travel
Whether you're planning your first solo overnight motorcycle excursion or have your eyes set on a cross-country adventure, this Get Ready for Solo Motorcycle Travel Multi-media Guide will give you the tools, resources and confidence to do it.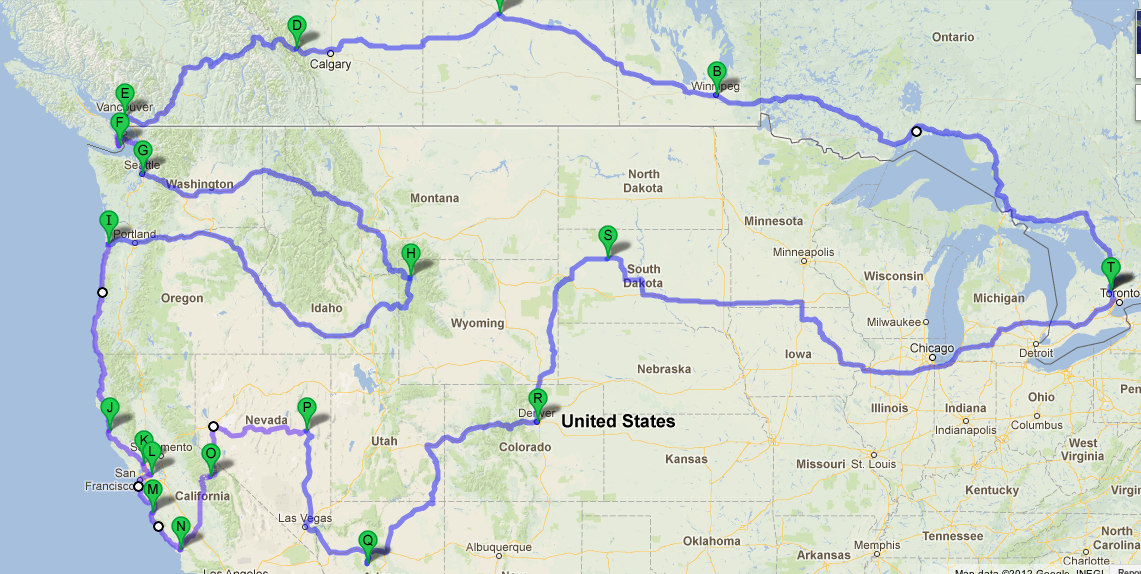 It will help you:
Understand what to expect when you travel solo
Assess your motorcycle skills to confirm you're ready to go
Recognize common fears that may be holding you back and
Develop solutions to address them
Assess your physical/emotional readiness to travel
Choose the right gear for the trip
Assess your motorcycle for suitability
Understand how to prepare your bike
Know what maintenance to prepare for during your trip
Set up your bike properly for a comfortable ride
Budget
Stay healthy on the road
Plan manageable distances and routes
And much more!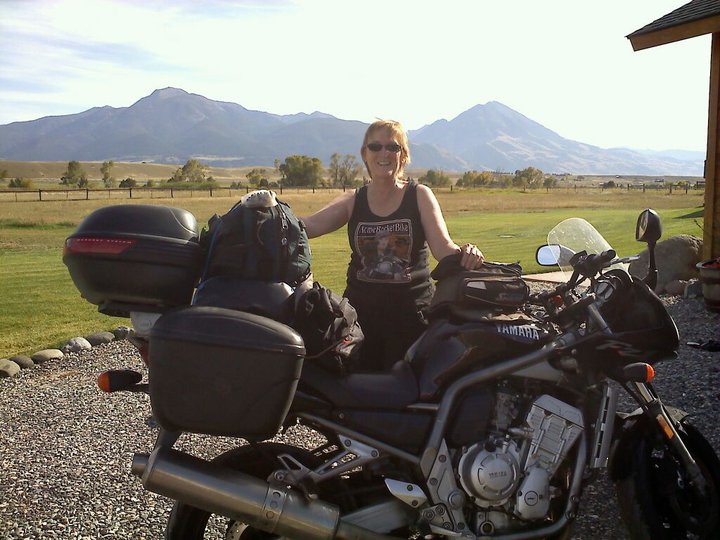 This guide is the compilation of more than 40 years of riding a motorcycle, including more than one hundred thousand solo miles.
It continues to bring me great exhilaration and joy, which is why I'm thrilled to share my knowledge and experience with you — so that you too can experience it too.
While it takes a great deal of courage to set out on your own, the fears that pop up are usually based on anticipation of events that never transpire.
Rarely, if ever, are they attached to reality. Once you're out of your driveway, they're overshadowed by the exhilaration you feel at being out on the open road. Alone.
Freedom!
The secret is in preparing yourself physically and emotionally, prepping your motorcycle, having an idea of what to expect and planning. That's why this Get Ready for Solo Motorcycle Travel Guide is so useful.
This trip is your own and each experience will be unique. Get ready for the trip of a lifetime!
Get Started with Solo Motorcycle Travel
Multi-Media Guide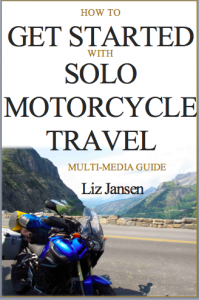 You will benefit if you're:
Preparing for a solo motorcycle trip this season
Planning a solo motorcycle trip down the road
Considering whether or not a solo trip is for you
Tired of waiting for someone to travel with and not willing to put off your travel
Ready for a life-changing experience that will boost your confidence, self-awareness and self-worth  – all attributes you can use for success in any area of your life.
Course Structure:
4 modules covering all you need to know to get started with solo motorcycle travel
Material is scalable – plan for a weekend, a month or a year
Worksheets you can use for your personal situation
All materials, including MP4 and MP3 downloads, slide packs and written materials are available for download  to registered participants
Videos can also be viewed directly on Guide web page
Course Outline:
Module 1 – Intro; Setting up for Success
Reasons why people go alone
Identify the Pro's (long list)
Identify the Con's (very short list)
Understand the role of fear
Identify common fears that may be holding you back
Develop easy solutions to to those fears
Confirm your motorcycle skills are ready
Assess your personal attributes required for solo motorcycle travel
Deciding to go!
Module 2 – Assessing your Self and Gear
Be realistic about skills and experience required
Courses that develop skills
Assess your physical readiness
Assess your emotional/mental readiness
Assess your spiritual readiness
Assess your riding gear
Choose the gear that's right for your trip
Module 3 – Assessing your Motorcycle
Determine if your bike is the right fit for the trip
Set up for a comfortable ride
Know what tools to pack
Pre-departure maintenance
Know how to avoid a breakdown
Care for your bike during the trip
Plan for maintenance en route
Select the right luggage
Keep your bike secure
Module 4 – Planning
Budget – what, how much
Choose accommodations
Decide whether to reserve ahead or not
Stay healthy on the road
Plan your route
Decide on daily distances
Deal with getting lost
Set a departure date
Additional Downloadable Tools:
Motorcycle Suitability Assessment Worksheet
Gear and Clothing Packing Guide
Motorcycle Maintenance and Emergency Items Packing Guide
Motorcycle Readiness Guide
Self-Assessment Worksheet
Common Fears & Solutions Guide
Budget Worksheet (Excel)
Course materials include:
MP3 audio recording of each module
MP4 video recording of each module
PDF downloads of all slide packs
PDF downloads of all materials, guides and worksheets
Price: $19.95 USD
Purchase:
Purchase Your Guide

Upon receiving your payment, you'll be able to view and download all of the material. They're yours to keep and proceed through at your own pace.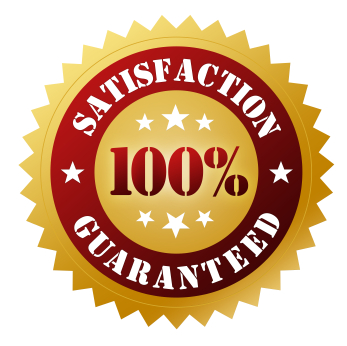 30-Day Money Back Guarantee
If for any reason you are not satisfied after completing the course, you will receive a full refund.