Motorcycle Camping Made Fun and Easy Webinar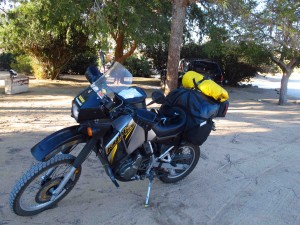 I've done lots of backcountry camping, mostly during canoe trips into the Canadian wilderness. I love it! But I didn't feel the same way about motorcycle camping. Until last year. I always felt that after a day of riding in the elements, I wanted to be somewhere easy, comfortable and relaxing.
Last summer I planned to be on the road for an extended period of time and knew that motelling it just wasn't in the budget. Besides, I'd started back into moto-camping in the last few years and had really enjoyed it.
Now I wonder why I didn't do more of it sooner! It's fantastic! It's fun, way less expensive, you see the stars at night, and you meet the nicest people. Even if you're alone, as I often am, even better! The secret is in a little planning, and having the right camping gear.
I'm excited to share my experiences so you too can start enjoying moto-camping more. Don't wait as long as I did to get started!
Who should attend:
Anyone who is thinking about motorcycle camping and wants to know how to get started
Anyone who has tried moto camping and not enjoyed it
Anyone who wants to improve their moto-camping experience
Anyone who is ready to take moto camping to the next level
Anyone who is ready to make the most of their moto travels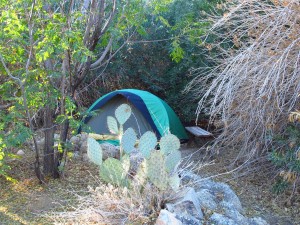 In this live online course you will learn:
How to decide if and/or when moto camping is for you
How to get started, beginning with the essentials
What and how much to take with you
How to pack your motorcycle for camping
How to select your clothing
How to sleep comfortably
What to look for in a tent
How to find the campsite that's right for you
How to stay warm and dry
When to head for a motel
And much, much more
Course Structure:
30-40 min. webinar
followed by 20-30 min Q&A via live chat
live chat throughout webinar
Date and Time:
Tuesday April 22, 2014
8:00 p.m. to 9:00 p.m. EDT
Video replay is available to registered participants for 5 days
Audio MP3 recording is available for download to registered participants
Handouts
Registration is now closed. Watch for more upcoming webinars!