Guide – New Rider
Whether you're thinking about learning how to ride a motorcycle or a new rider feeling a bit overwhelmed by the new world you've entered, this New Motorcycle Rider Multi-media Guide will give you the tools, resources and insights to ride with confidence.
You will:
Confirm if becoming a rider is right for you
Recognize common fears that may be holding you back and
Develop solutions to address them
Know what to budget for and how much to set aside
Know what gear you need to get started.
Know where to look to find others to ride with
Select the gear that's right for you
Understand what maintenance to expect on your bike
Learn how to select the retailer that's right for you
Learn how to select the right mechanic
Learn how to select the bike that's right for you
Understand the types of rider training courses that are available
Know the questions to ask when enrolling in a training course
Plan for continuous learning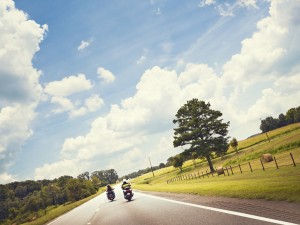 No matter how strongly your desire, beginning to ride as an adult takes a great deal of courage. You've had a lifetime to hear about what will happen to you, what others will think and a whole plethora of other reasons why you shouldn't do it. Yet that voice inside that's urging you to try it, won't let up until you listen.
Sorting out what to look for in gear, how to select the motorcycle that's right for you and deciphering the terminology can make it seem like you've entered a foreign country. One where it seems like everyone except you understands the language. Once you get into it, it's surprisingly simple. It takes a bit of knowledge, patience and persistence.
Aside from experiencing the joy of the ride, is the difference it will make in your life. You'll immediately notice an increase in confidence, freedom and independence – all attributes you can take with you in all parts of your life. And you'll join an incredible community of like-minded others who share your interest – and sense of adventure.
The secret is in preparing yourself physically and emotionally, having an idea of what to expect so you can make informed choices about motorcycles, training and gear — and planning. That's why this New Motorcycle Rider Multi-media Guide is so useful.
This life journey is your own and each experience will be unique. Your amazing adventure is just beginning!
New Motorcycle Rider Multi-Media Guide
You will benefit if you're:
Considering learning to ride a motorcycle
Already a new rider and wanting to know more about
Questioning what kind of motorcycle to purchase
Wanting to know about how to care for a motorcycle
Trying to figure out which gear is best
Budgeting and need to know what to consider
Tired of waiting to get started and not willing to put off your time for adventure
Ready for a life-changing experience that will boost your confidence, self-awareness and self-worth  – all attributes you can use for success in any area of your life.
Course Structure:
4 modules covering all you need to know to get started with riding
Worksheets you can use for your personal situation
All materials, including MP4 and MP3 downloads, slide packs and written materials are available for download  to registered participants
Videos can also be viewed directly on Guide web page
Course Outline:
Module 1 – Intro; Setting up for Success
Confirm desire  to ride
Recognizes reasons to wait before learning to ride
Common fears
Move past fears
Budget for motorcycle – new vs used
Budget for gear – prioritize what to get first
Budget for maintenance
Budget for insurance
Find others to ride with
Module 2 –Selecting the Right Gear
Know what to look for in gear
Get the most protection
Get the right fit
Start with the basics
Dress for the weather – hot, cold, rain
Opt for additional protective equipment
Module 3 – Purchasing your Motorcycle
Buy for now
Consider new vs. used
Choose the right retailer
Understand the maintenance requirements – and costs
Do your homework
How to select a mechanic
Get acquainted with your owner's manual
Do it yourself preventative maintenance
What to look for on a pre-ride checks
Distinguish different types of motorcycles
Select the motorcycle that's right for you
Module 4 – Training
Select the course that's right for you
Select the school that's right for you
Know the questions to ask about the course
Practice on your own bike
Plan for continuous learning – know what's available
Build your confidence and skills
Plan the next steps
Go!
Additional Tools and Resources:
How to select gear – from head to toe
How to purchase the right bike for you
How to select a mechanic
Gear and Clothing Packing Guide
Simple steps for routine checks you can do yourself
Self-Assessment Worksheet
Common Fears & Solutions Guide
and much more
Course materials include:
MP3 audio recording of each module
MP4 video recording of each module
PDF downloads of all slide packs
PDF downloads of all materials, guides and worksheets
Price: $19.95 USD
Purchase:
What's Next:
Upon receiving your payment, you can view and download all of the material. It's yours to keep and proceed through at your own pace.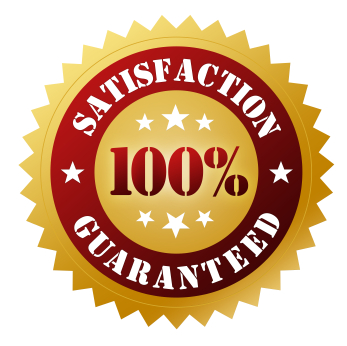 30-Day Money Back Guarantee:
If for any reason you are not satisfied after completing the course, you will receive a full refund.