10 Gifts for Healing
by Liz Jansen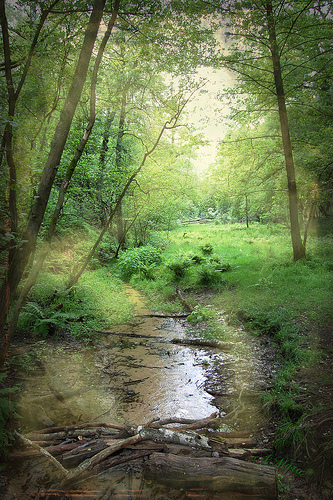 Two weeks and two days ago, while riding through rural Alberta on a lovely late summer day, my plans changed. I was headed for Blackfoot Crossing and Namaka, the farming community where my dad spent most of his childhood, and where his heart still resides. Although you can't find it on a map and there's very little evidence of what was once a bustling railroad stop, the locals still know it as Namaka.
Not only did a motorcycle accident prevent me from getting there that day, three weeks into what was to be a minimum year long to South America, it turned those plans upside down and altered the course of my journey.
While the exact implications for my quest have yet to unfold, there was an immediate knowing that this was a life-changing moment. There was no question my left shoulder was severely injured, and I wouldn't be able to ride for a while.
With bike and body debilitated, it was an unfortunate turn of events, yet much good fortune was already headed my way. My heart is filled with gratitude for these people and events.
Jim C.—the ultimate Good Samaritan. Driving to a renovation project, his day was changed too when I climbed out of the ditch and flagged him and his white pick up down for help. Doctor's told me his willingness to drive me 90 minutes to a Calgary hospital, far out of his way, was instrumental in containing my injury and preventing complications.
John Colyer. I initially contacted this Calgarian in mid June for an article I was writing for a client. As it turned out, John and I were both headed to the Horizons Unlimited Travelers Meeting in Nakusp, BC, so we made arrangements to meet. The interview didn't get done (and still hasn't) but when I needed help in Calgary, it was John I called.  He and his mother Beryl have been exceptionally kind and accommodating. He looked after my bike when I couldn't, and drove 20+ miles to where I was camped, packed up my tent and belongings and brought them back to his place.  After surgery and a six-day hospital stay, it was wonderful to have a place to receive care, recuperate and tend to administrative matters before heading back to Ontario.
Positive energy. I've been blown away and buoyed by the flood of messages with support, encouragement, and healing energy. One has no idea how much this means until you need it. To a one, you've touched my spirit, reinforced the importance of this quest, and understood that there's no question it will continue in some manner. I'm surrounded by an amazing circle of wonderful friends.
Motorcycle insurance. Two business days before I was to leave, I called my motorcycle insurer about a question regarding out of country coverage. That's when I discovered that when I'd sold my car, we'd inadvertently cancelled my motorcycle insurance. Bad enough that I'd been riding around for three weeks uninsured, but I was close to setting off indefinitely without any insurance. Fortunately we got a new policy in place immediately.
Medical care. I received excellent care at South Health Campus in Calgary, and was able to have surgery the day following my accident. A private room with a view of the Rocky Mountains, expertise, professionalism and compassion from all staff is my indelible recollection of that hospital stay. All of that contributed to setting me well on the road to recovery. And how synchronous to have a nurse called Tenari—pretty close to my bike's Ténéré.
Location. This event took place on what I thought was my last day in Alberta, where my Ontario provincial health care benefits were accepted seamlessly. Had this happened in British Columbia, Washington, or in Central or South America, it would have been much more complex and costly, notwithstanding comprehensive out of country coverage.
Health care benefits. Until now, I hadn't considered the Medical Rehabilitation Benefits available through my motorcycle insurance policy with TD Meloche Monnex. I certainly didn't expect to need them and when comparison shopping, my focus was on premiums, liability coverage and provisions for getting my bike back on its feet, should the need arise. Not only have I received outstanding customer service, this provision has provided considerable cost relief and alleviated a significant financial burden for benefits not otherwise covered.
Justin Swanson. Customer service representative at Blackfoot Motosports in Calgary, Justin has professionally and compassionately tended to my questions and my motorcycle, and liaised with my insurance company. While I've been familiar with Blackfoot's stellar reputation for years, I was super impressed after a walk through their enormous shop. Blackfoot is worth a side trip, even if you don't live in the area.
Physiotherapy. My first follow up appointment with the surgeon was September 8th and I was able to start physio on September 9th, less than two weeks after my accident. Experience had prepared me for far greater wait times to start treatment, which delay recovery. My physiotherapist spent five years with Cirque du Soleil and three years with the Canadian Luge Team before his current position working with elite athletes so I was absolutely confident in his assessment and treatment skills.
Gear. I'll address this in a subsequent post but it needs to be mentioned here. My choices in protective gear for my self and my bike were invaluable in protecting me from far greater harm. My bike was badly damaged and will almost certainly be written off. While my injuries were significant, I'm not being written off.
There's no getting around that I suffered a significant physical injury that's been been very painful, uncomfortable, and limiting. Aside from this, these injuries could have been much worse, and many people deal with far worse life traumas. Focusing on them however, only creates a spiral into a funk, and prolongs healing time and recovery. And I'd miss the extraordinary benefits of these gifts.
None of us knows what's around the next corner. As VP of Klock Werks Kustom Cycles and multiple land speed record holder Laura Klock maintains, the blessings are in the detours. That's where you'll find the gifts for healing and growth. We don't choose them, but they happen. How we respond is up to us.
photo credit: Mara ~earth light~ via photopin cc