17 Readers Choices for Motorcycle Grammys Best Group
Last weekend, the music industry celebrated the Grammys.  In the "Motorcycle Grammys, who would get the best group/organization?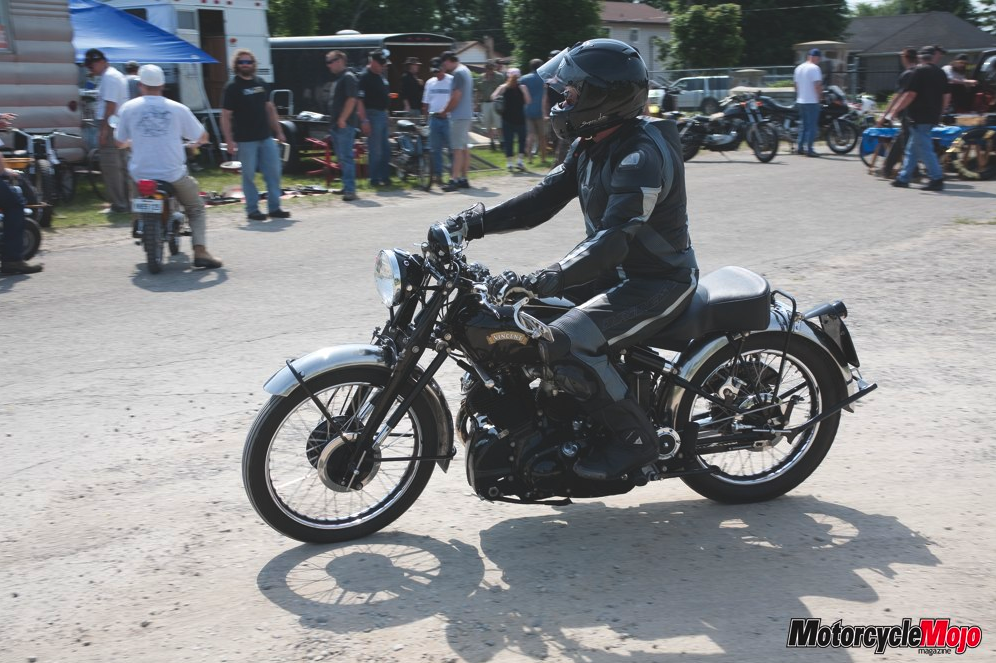 We posed the question during a recent chat I facilitated on Motorcycle Mojo Magazine's FaceBook page.) And we got a wide variety of answers. Add yours in the comments below.
17 Readers Choices for Motorcycle Grammys Best Group
Darlene V.  Motorcycle Enhancements of Oakville…
Ursula B. Harley Davidson! ( o.k. I might be a little bit biased)
YouMotorcycle Someone over there is about to read this and go "WOOHOO!" … wait for it… wait for it… MOTORCYCLE MOJO MAGAZINE!
John T. Harley Davidson owns the North American Market, but BMW is the leader in development, and Honda are the kings of ease of operation and there are many many more! Let's face it, the real winners today are the riders! We are now in a position in time where we get everything! Woooo Hoooo!
Rania M. Polar Bear Grand Tour ….these guys are organized
Ursula B.  Oh Yeah! I do like my Honda Dirt bikes! trouble free for sure!
YouMotorcycle On a serious note I'd have to say a lot of the online forums are awesome and really form their own communities. I never even considered a Triumph, until I took a peak around triumphrat. I wouldn't even consider a motorcycle tour beyond 10,000 km without first checking out ADVrider. I can't measure how useful MIGcruisers has been to me personally.No one pays these guys. They're relatively anonymous beyond their online usernames. Every day they go out of their way to welcome new riders with similar bikes or similar interests, and provide their best info they can based on real rider experiences, and it's free. They're not going for records, they're trying to help their brothers and sisters on two wheels, and that's awesome.
Ursula B. Bikers Post ( a bit like facebook )
Melanie D.  I have to put a plug in for the Motor Maids – first women's riding club, established in 1940. We now have nearly 1,300 members across North America. The Eastern Canada (Ontario) group – about 120 women – rode nearly 1 million kilometers during the 2012 riding season. When we say riding club, we mean riding!!!
Shaun J.  You asked 'group/organization'. With that in mind, I think the "Long Way" series with Ewan & Charlie has had some serious impacts in the motorcycling world. As a result of their journeys, the BMW 1200GS has become the most popular BMW motorcycle sold for many years (I think the most popular bike sold period for a few years in a row) and has lead to many moto based adventure related epics for Charlie around the world for the last 10yrs and on a rather grand scale.
Andrew P.  BMWMOA are like machines. And HOG is everywhere (it seems). I still like Horizons Unlimited. No long quite under the radar, but an awesome group.
Jeffery G.  IBA [Iron Butt Association]
Shaun J.  Horizons Unlimited is an amazing group of riders. I'm there also. They don't care about fame…they just ride…everywhere. They share their stories and they do so to help inform other riders about how to do epic trips.
Roni C.  Southern Cruisers Riding Club.. they welcome everyone no matter what you are on! Each chapter supports the other when an even it put on… and the ones I have encountered treat you like family no matter where you are!
Kevin G.  My vote goes to …Old Bastards Vintage Motorcycle Club – who are " riders and enthusiasts of vintage, classic and antique motorcycles, based in historic Bastard and Burgess Township at Delta, Ontario. The Club is incorporated as a non-profit organization dedicated to promoting riding, biking and classic and vintage motorcycle related events". – oldbastards.ca. What's not to like ??
Peter P.  Cvmg.ca no contest!
Stuart H.  The Buttertart Bandits, (really just me and Vince), in an epic quest for the best Buttertart in the world.