Sisters Centennial Motorcycle Ride
by Liz Jansen
I recently sat down with Alisa Clickenger for a conversation about the epic cross-country Sisters Centennial Motorcycle Ride she's organized for this summer. A summary of the conversation follows. You can hear the whole interview by downloading the audio MP3. Alisa will be hosting Q&A Conference calls on May 4 and 5. See the website for more details.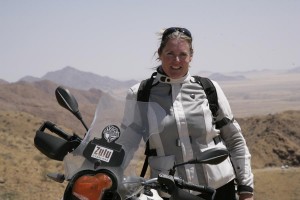 Alisa describes herself as a moto traveler and motorcycle journalist. She credits motorcycling with completely transforming her from a shy housewife into a bold adventuress who has ridden over a goodly part of the world. Solo.
She once led motorcycle tours for a large company and now runs her own motorcycle touring company – Women's Motorcycle Tours – focusing on motorcycle tours for women. For 15 years, she helped Kawasaki with demo rides and is now part of the team that leads them for BMW.
She's giving back to the motorcycle community not only by being a responsible motorcycle rider but also by empowering others to ride their own dreams, as she has.
What is the Sisters Centennial Motorcycle Ride?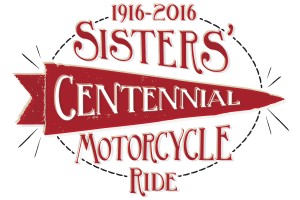 It's a cross-country motorcycle ride for women, starting in Brooklyn on July 3 and spend three weeks crossing the country, following for the most part the route taken by Adeline and Augusta Van Buren 100 years ago, and end up in San Francisco on July 23.
Who were the Van Buren sisters?
They were two sisters who grew up in NY in the early 1900's and were the first women to ride their own motorcycles across the United States. They were part of the preparedness movement (preparing United States for their inevitable involvement in WWI) and did the ride partly to prove to the US government that women could help in the war effort as dispatch riders.
This was one of their many accomplishments. They were also suffragettes who helped get the vote for women. Adeline went on to get a law degree at a time when women didn't practice law. And Augusta went on to join the Ninety-Nines—the International Organization of Women Pilots established in 1929 by 99 women pilots, with Amelia Erhart as their first president.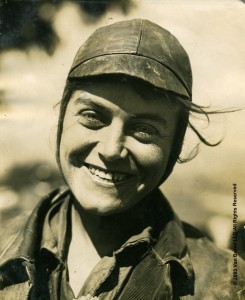 Gutsy ladies, and they're such an inspiration for me.
Were the sisters already motorcycle riders?
Motorcycles had a different role in society than they do now. Cars weren't that popular yet because they were still very expensive to manufacture. In 1916, if you were a family of means, you had a motorized bicycle. It was a very popular form of transportation.
As Adeline and August prepared for their cross-country trip, they took longer and longer journeys.
How did they think they were going to get across the country on uncomfortable and unreliable motorcycles?
The Indian Power Plus motorcycles they rode were the most reliable in the day. There was a precedent the year before with Avis and Effie Hotchkiss, the mother daughter duo who rode across the country and back in a Harley-Davidson sidecar.
There was a whole wave at the time of exploring across the country because of the advent of the motorcycle and car.
Who maintained their bikes along the way?
They went to the Indian Factory and learned from the factory how to work on the bikes. Learning the mechanics was just the beginning. The most incredible thing in my mind, Adeline and Augusta were 5'2" and 100lb, riding these 1000cc motorcycles across the country with a stock seat height of 32" inches. Starting, stopping, pushing them through mud was a monumental achievement; traveling across the country on farm roads that weren't paved.
What inspired you to organize the Sisters Centennial ride?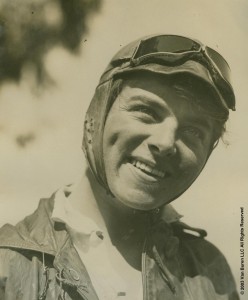 I have a lot of women who come up to me and say they wish they could do what Ido. And I kept hearing a lot of women say they'd like to ride across the United States. That was one of my dreams a decade ago.
I've been yakking to my friends about leading a group of women who thought they couldn't ride across the United States, across the United States. A couple of years ago, I bumped into the story of the Van Buren sisters again and a light went on. 2016 was approaching, the centennial of the Van Buren sisters ride—the perfect time to do it.
Listen to the audio to hear how the ride grew from 10 to 100 women.
Is it just for women?
No. We have a number of men already registered who are riding with their partners. We're focused on a nice balance of riding, smelling the roses, feeling what it's like to ride day after day across the country and experiencing small town America. Riders are going to be awed by how differently things run in small towns like McCook, NB.
What are some of the points of interest you're stopping at?
Sisters Centennial Motorcycle Ride is in Ohio at the same time as the AMA Vintage Motorcycle Days. The Van Buren sisters were inducted into the AMA Hall of Fame (HOF) in 2002. Now that we're spending an extra day in Ohio, we'll have a reception at the AMA HOF on Fri. evening. Saturday evening we get to attend the vintage races and we get to do a victory lap on the mid-Ohio race track!
We're stopping at the National Motorcycle Museum in Anamosa, Iowa. I really believe in supporting the history of motorcycling and the people who have come before us. The only place that stuff is preserved is in these museums. National Motorcycle Museum also has a large collection of women in motorcycling.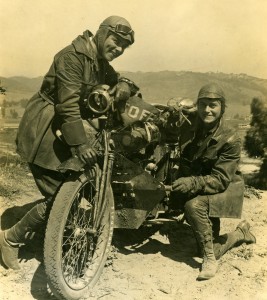 Then there's Pike's Peak. Adeline and August van Buren were the first women to ride over the 14,115' summit. We'll summit and have a group photo at the top, come down and celebrate.
See website for a full list.
What other ways can you join the ride?
Folks can sign up as a self-guided ride and join in a variety of spots along the way. You can join in Colorado Springs for the Pikes Peak with us and ride to San Francisco (10 days). If you only have a day or two and meet us at one of the community events that's on the website. We're about to launch a day-rider option so folks can still come with us for a day or two.
We've organized a fabulous agenda for the AMA Vintage Days weekend and there are different ways to join up for one night or both.
Listen to the audio to hear about the grand finale across the Golden Gate bridge in SF.
Tell us about the charities you're supporting.
We're supporting Final Salute—a non-profit that helps homeless female veterans. The Van Buren sisters' ride was all about women entering the military. Fast forward a hundred years and women are able to serve in the military but they aren't supported when they return home. This organization helps homeless female veterans get back on their feet.
The Womens Coalition of Motorcyclists have a train the trainer fund that trains women to train more female motorcyclists so we're supporting them equally.
Sponsors
BMW Motorrad is the title sponsor. We're thrilled to have such a premium sponsor for the event. They're great machines, always on the leading edge and they've really started paying attention to women's riding needs. There's a BMW for everyone.
Note: BMW Motorrad has Ladies only Demo Days at 3 locations in Canada – in BC, Ontario and Quebec. Learn more.
Find out more at Sisters Centennial Motorcycle Ride.
Photos courtesy of the Van Buren Family.
Podcast: Play in new window | Download