Taking the Backward Step to Move Forward in 2020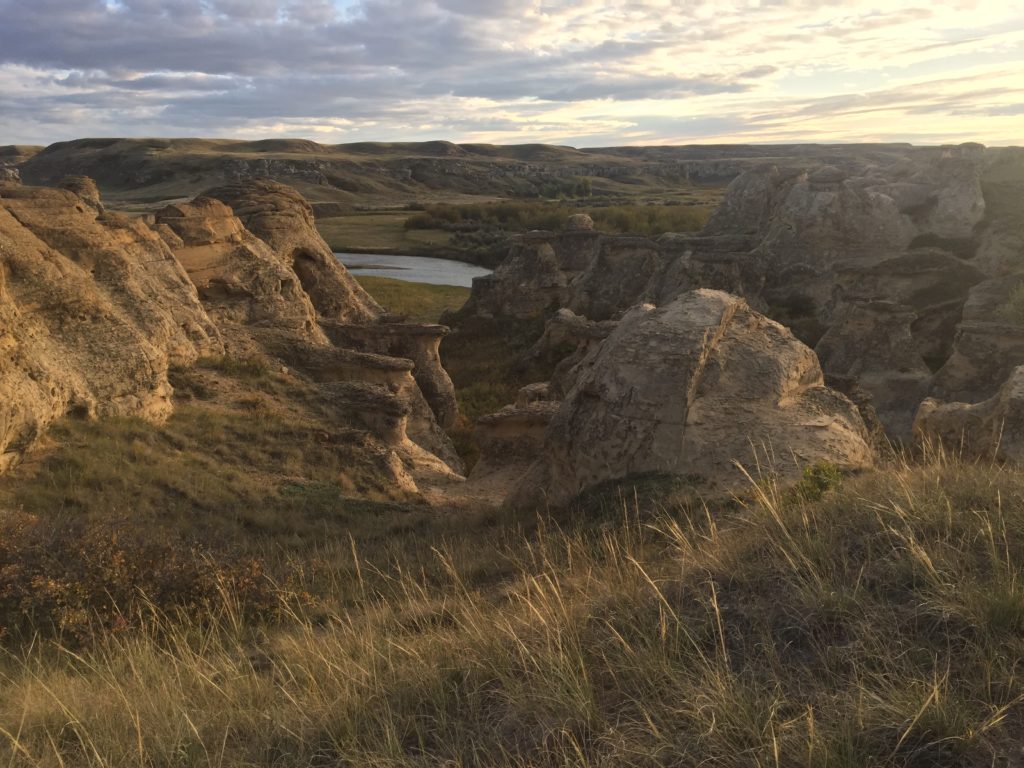 When someone calls our name, we turn in their direction. We look back, not ahead to see who's calling and what they want. The same thing applies to an inner calling, that yearning that doesn't go away. Looking ahead for something doesn't work. Understanding where it's coming from requires us to look within, towards the source.
Zen Buddhism refers to this as taking the backward step — exploring and understanding that longing that wants us to act or move in a certain direction. Doing so requires regular practice, stillness and quiet, accessible only when we dial down the mental chatter and external stimuli.
Last year I decided it would be interesting to follow my Ancestral Trail back 500 years in 2020, ship my motorcycle to Europe and visit the lands of my ancestors in Russia/(now Ukraine), Poland/Prussia, Germany. Perhaps my experiences would be the fodder for my next book.
In September 2019, while on a three-month moto-book tour, a stop at Writing-On-Stone Provincial Park in south eastern Alberta changed that. I was already questioning whether that big trip (to Russia) was the best use of my time and energy. Sure, it would be fun, exciting, and heart-quenching, but something undefinable niggled in the background.
My answer came while walking through the hoodoos. Clearly, the land spoke, telling me overseas travel in 2020 wasn't the best way for me to serve. She had stories I needed to hear and share. It was time to be more contemplative rather than taking a moto-adventure in Europe. Although there was plenty more I could learn about my ancestors, I'd learned what I needed (for now).
When I set out on my original quest in 2014, I had several questions:
Who was I before my culture told me who I was, and how did the experiences of my ancestors live in me?
How did the experiences from the lands my ancestors and I walked, shape me?
During that stroll through the hoodoos, I realized I'd completed part one but the second part remained outstanding.
So, this summer I will again load up Trudy (my motorcycle) and head west, to southern Alberta. It's where I crashed my motorcycle (not Trudy). Both sets of grandparents crashed there too as they struggled to start a new life in Canada. It's where eleven-year-old Dad left his heart when they moved east. (Read Crash Landing.)
It's the land that calls me to return, take the backward step, and listen.
I have a concept of what that may look like, but realistically have no idea where my path will lead. "I Trust," said Dad as he lay dying, the best parting words he could endow me with. It comes to mind daily and will guide me into unknown territory. The greatest challenges are listening, then acting on my guidance.
The voice of my heart has never steered me wrong. Undertaking this calling, the backward step into an adventure of the body, mind, and soul, will be no exception.