5 Ways To Stay Grounded When You Feel Overwhelmed
(Or Why I'm Going to California)
by Liz Jansen
As if to remind me to be alert to signs and messages of reassurance and guidance, a hummingbird appeared while I was sitting outside writing this post. She reminded me it's time to say yes to adventure, trust the calling I hear, and take bold action.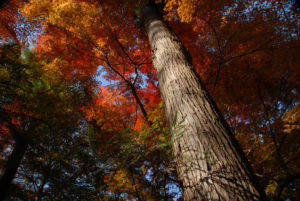 On September 16, I'll begin working from the road for five or six weeks. I expect that road to take me on a giant loop through the continental USA, a total distance of about 10,000 kilometers/6,000 miles. The Horizons Unlimited event in Mariposa, California is the impetus; I've wanted to attend for four years. The timing couldn't be better.
For four years, I've focused on writing, revising, and refining Crash Landing—with much help from readers and editors. Now it's time to shift into the marketing phase, to ensure I've done my part to ensure it gets into the hands of those who will find meaning in its story.
There's a tendency to let the volume of work overwhelm me. Besides the flood of expert advice to sort through, I have other, ongoing, work. It doesn't seem logical to hop on my bike and meander across the country, yet that's what my heart is asking. If nothing else, the lessons of the past years have taught me about listening! Heart and head are working together on this one.
The best way for me to clear my head is to get outside on the road. While not everyone can (or wants to) do that, everyone can follow these tips.
5 Ways to Stay Grounded When You're Feeling Overwhelmed
Remember you're a co-creator, not the Creator. This has been one of my most comprehensive and hardest lessons, and I'm still learning. For some reason, I think I can do it all, and that nothing will happen without my hard work. This thinking couldn't be further from the truth. I have only to look at the magical moments in my life that happened "out of the blue," which I could never have orchestrated—the right people appearing at the right time, invitations showing up in my inbox, and clients requesting my services.
Remember your roots. Even though my grandparents have been gone for more than thirty years, I understand (and miss) them more than ever. Exploring my ancestral history, trying to place myself in their lives, gave me a whole new understanding of them, and myself.
Reach out. Connect to other human beings in real time rather than texting or social media. Meeting people from different cultures and perspectives, hearing their stories and understanding even a bit about their lives is one of the joys of travel—whether it's around the block or around the country. It reminds you that people see things through their experiences and fosters understanding and tolerance.
Spend time with people and activities that align with your heart. It helps maintain balance and nourish body, mind, and spirit. Trees derive nourishment through their roots; they also reach into the heavens to absorb sunshine. Our physical, emotional, and spiritual bodies all need tending if we're to be of greatest service in our life.
Spend time in nature. Go for a walk in the woods, a city park, or find some trees. Stop, sit still, and observe what's going on around you. I'll be out in the wide open for much of my trip, riding under the expanse of the big blue sky, the wind in my face, as they say, and sleeping under the stars at night. I feel miniscule and infinite at the same time. Nothing is more powerful.
Life moves at a frenzied pace. Because it's easy to get so caught up in our own world, we lose perspective and forget to have fun. Our lives are so busy, we leave no room for serendipity and mystery. Stepping outside our cocoon, in whatever way works, helps us stay grounded and opens us to endless possibilities.
---
Photo credit: Mal B on VisualHunt / CC BY-ND