21 Riders Reveal What They Want in Motorcycle Weekend Destinations
During a recent chat on Motorcycle Mojo Magazine's FaceBook page, we asked fans, "What criteria do you look for in a motorcycle weekend destinations?"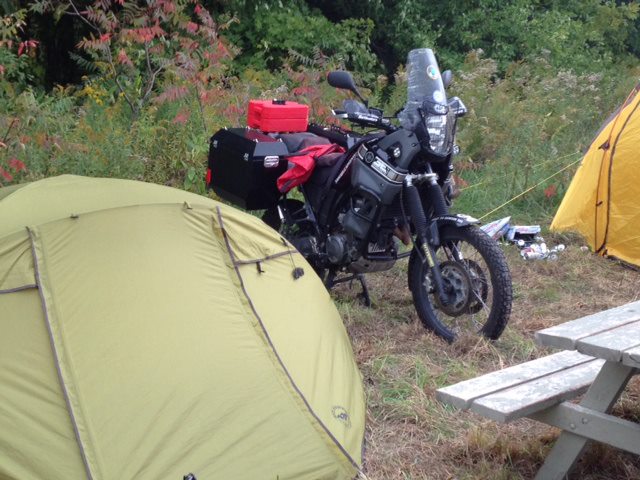 Here's what they had to say. Tomorrow we'll name their favorite destinations.
Given that these riders come from across countries and borders, some of these are out of range for a weekend ride.  Make them part of a longer tour if you're in the area. They come highly recommended.
21 riders reveal what they want in motorcycle weekend destinations
Roni C.  Camping or a room, we are not fussy when we go. It's more about taking in something of interest and maybe catching up with someone we haven't seen in a time. Mostly it's about spending time with the one ya love!
Bridget G. Level ground for the tent!
Ursula B.  I am not a good candidate for camping! Always need a "building" instead of a tent!
Mark K.  When I am 2up with my wife a destination hotel with secure parking for the bike and a spa….
Darlene D. I ideally like B&B's I am a bit of a comfort queen and my back doesn't take well to sleeping on the ground in a tent. Most B&B'S are reasonably priced on the Island.
Don N.  twisty roads and a shady campground.
Andrew P.  I know that bike! I love camping, so camping.
Noel H.  A campground in a fairly nice setting, preferably with showers, or a motel/hotel that won't mind a bug encrusted rider showing up on short notice. A restaurant with a killer breakfast close by. The first meal of the day is very important.
Bob E.  Biker friendly motel with a wash station for the bikes is a bonus
Sarah M.  Hotels
Wayne N. An interesting road to get there on..
Donna R.  Great scenery and a comfy place to sleep.
Randy B.  Camping with a fire is #1 a hot spring close is nice too.
Noel H.  You would like Toad Rock Motorcycle Campground. Ainsworth Hot springs is less than 10 km away.
John T.  Good times with good friends, after that< everything will fall into place!
Jeffrey M.  Something smaller and easier than what you show here
Sandi S.  It has to be a hotel/motel and there must be a Tim Horton's close by
Tom M.  Biker-friendly B&B, preferably with a spa. Rosemount Inn in Kingston, ON or the Rosewood Inn in Corning, NY.
Gerard E.  Never gave much thought to an "overnight" trip. Mine are either all day rides and I come home that evening or out and about journeys for 10-12 days (due to my work schedule).  But I purchased a one man tent (Eureka backcountry 1), an air mattress and sleeping bag over the winter for motorcycling. Now maybe, I'll have to do more overnight trips. Thanks for planting the seed in my head lol
Doug J. Either a nice campground or a hostel
Ian S.  Good hotels with safe parking for my bike.
What do you look if you've got a weekend to ride?