Bellwether of Social Change
Women Riders as a Bellwether
Two recent articles have brought attention to the increasing momentum of the social shift happening in the motorcycle community. It's reflective of the massive shift happening in our culture as a as it seeks a restoration of balance and new equilibrium. And women riders are the bellwether[1].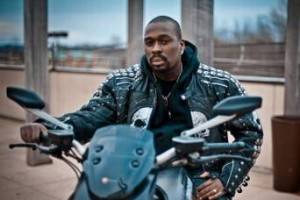 Everyone Has a Biker In Them (Phillytrib.com)
As publisher of SportsBike Inc. magazine, Allan Lane has a lofty vision to become the "number one resource of the world of motorcycle edutainment." Integral to that is his passion for safety and positive riding imagine – including the portrayal of women riders.
Welcome to Lady Moto.com (LadyMoto.com)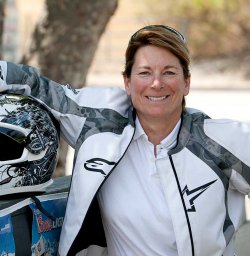 The hiring of Jan Plessner, formerly public relations manager for Kawasaki, as editor of LadyMoto.com, brings a fresh perspective to mainstream media. Twenty-five years as a skilled road and off-road rider, superimposed by eighteen years as a respected presence in the motorcycle industry, gives her a unique -– and credible – perspective.
In both cases, women aren't being singled out as being different – nor should they be. They're merely being taken seriously as riders.
The desire for manufacturers and the media to listen is nothing new. Groundwork has been laid, thanks largely to pioneers such as Genevieve Schmitt, editor and founder of Women Riders Now (WRN), A leading resource on the subject, WRN has been covering women and motorcycling since 1999.
The motorcycle community is a microcosm of our broader culture. Men and women alike share a love of adventure, freedom and independence. And we all want to be treated respectfully as individuals. Endorsing media and manufacturers that support this, drives positive change beyond two wheels.
There's a catch. Change doesn't just happen. It comes about because of a consistent and persistent message, grounded in reality. If we expect others to listen and to restore balance, our actions must demonstrate this. If we don't use our voices, they can't be heard.
Although women riders are front and center in these articles, they are but one example. The universal message is that by getting involved and taking personal accountability to do what's right, we all benefit.
AMA's International Women and Motorcycling Conference in Carson City, July 26-29 is an ideal forum for this. Check out their site. There's still time to register!
---
[1] Something that leads or indicates a trend (Oxford Dictionary)