7 Sources of Fear Which Constrain Empowerment — Part Two
In this second of two-parts, we explore four of seven ingredients which constrain empowerment. Excerpted from Women, Motorcycles and the Road to Empowerment. The messages are universal, so if motorcycles are not your "thing", substitute whatever works for you.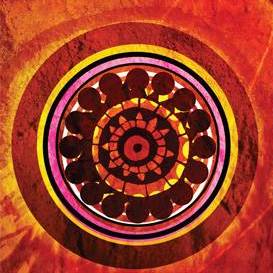 Physical requirements. Am I strong enough to handle it? Am I capable of learning how to control it? What if I drop it? Potentially disabling thoughts abound, but motorcycling isn't about manhandling our bikes. When they're stopped, they're heavy and awkward to move around.
The smallest street bike starts at around two hundred and eighty pounds and most street bikes are at least four hundred and fifty pounds. When bikes are not under power, we're no physical match for their weight. Maintaining balance, particularly at slow speeds, is essential to staying upright. Learning to ride entails finding the bike that best suits your riding style, understanding how to control it and making it work for you.
Finding others to ride with. If you don't know anyone you can ride with, it may take a bit of work and gutsiness, but other riders are out there to be found — probably looking for you. It has been my motorcycle that has led me to the most interesting people and places.
Fear of failure. Admittedly, learning to ride can be daunting. If we fail to try, though, we have already failed. If we're not committed to learning to ride, we won't be successful.
Fear of success. If I learn to ride a motorcycle, maybe I also have the skills to apply for that new job. If my image of myself changes, so do my expectations of myself and those of others around me. At the root of it all is the fear of what we will discover about ourselves through riding. Mastering the initial physical steps is only the beginning. We're alone when we ride and being alone with ourselves and our thoughts can make us feel very vulnerable. But once we've cracked the code to tapping into our capabilities and we discover the thrill of self-mastery, a whole new world opens up.
If we're going to get anywhere at all, we need to recognize whatever fear is holding us back, and leave it behind. Everyone I spoke with has her own method of doing this, some more effective than others. The bottom line is to address the irrationality, savor the present moment, park fear and move on.
To read more, including stories and collective wisdom from a diverse group of women, purchase  signed copies of Women, Motorcycles and the Road to Empowerment through my website. You can also order a print or kindle copy directly from Amazon.com.  Links for other retailers and ebooks here.
Copyrighted Material
Women, Motorcycles and the Road to Empowerment
Copyright © 2011 by Liz Jansen. All Rights Reserved.
No part of this publication may be reproduced, stored in a retrieval system or transmitted, in any form or by any means – electronic, mechanical, photocopying, recording or otherwise – without prior written permission, except for the inclusion of brief quotations in a review.
For information about this title or to order other books and/or electronic media, contact the publisher:
Trillium Wordworks
Orangeville, Ontario, Canada
www.trilliumwordworks.com
ISBN: 978-0-9877583-0-9