Coming of Age at 60
by Liz Jansen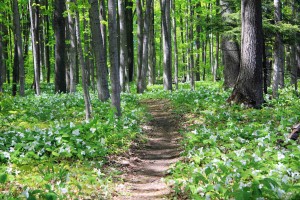 Cross-culturally, turning 60 signifies a new stage of life. It's a threshold I've anticipated with a mix of excitement, vigor and trepidation, and one I crossed blissfully at 5:15 this morning.
Decades are a familiar way of marking earth time. Every transition into a new one carries with it expectations, myths, and fears—often with reassurances that "It's OK, " followed by one of "Life begins at 40," or "30 is the new 50," "40 is the new 60." Or the worst one, "It's better than the alternative."
Some divide life into three stages: child, adult and elder. In Chinese culture, turning 60 marks a new beginning because you've been around the zodiac wheel five times, which means you've matched your zodiac animal with each of the terrestrial elements: earth, wood, fire, metal and water. Japanese call it Kanreki, meaning a return to the calendar, again honoring the completion of a life cycle. In Native American traditions one crosses this threshold between 56 and 60 years of age.
In any case, I'm now 60 and here's what I think about some of the notions around this time of life.
Aging: body vs. spirit. There's no escaping the physiological aging process. Happily, our spirits don't age. That's why we still feel energetically like we're 17—at least in many ways. Granted, there's big room for improvement in the exercise department, but I do try and keep my body as healthy as possible so it can keep up with the demands of my adventure-loving spirit.
Gracefulness. Here's another stereotype. Why do we need to "age gracefully?" It sounds too much like fading out. Graceful has never been in my lexicon and it's not likely to make an entrance now.
Becoming a wisdomkeeper. In Native American traditions, "the Elders, or Old Ones are revered as repositories of ancient ways and sacred knowledge going back millenniums. They don't preserve it. They live it." (Wisdomkeepers, Steve Wall.) In living each moment to the fullest, my role is more and more to be there for those coming up. Although I don't feel wise, still cringe at "elder" and don't go anywhere near "crone," there's no avoiding that I've collected 60 years of life experience, and that counts for something.
Put away the pharmaceuticals and scalpels. There's no need for age-enhancing/defying drugs, concealer cream, patch kits or tucks. I'd rather spend my energy, time and money on having adventures.
Becoming more of who I am. While birthdays are a great time for a reality check, nothing changes from what you've been doing all along. They're just another notch on the continuum. The secret to being vibrant at any age is to live that way and follow your own compass every moment along the way. It's amazing where that takes you.
Embracing the road ahead. It's open and calling, with endless possibilities. You can't change the past, but you can create your present and future at whatever age you're at. I have more zest for life than ever. I feel more energetic, more alive, and more ready to take on new challenges. I can't do it yesterday. If an opportunity comes up, why wouldn't I take it?
I don't have to think about turning 60 any more. It's done and I've starting the most amazing time of my life!