Liz's Currently Reading List for February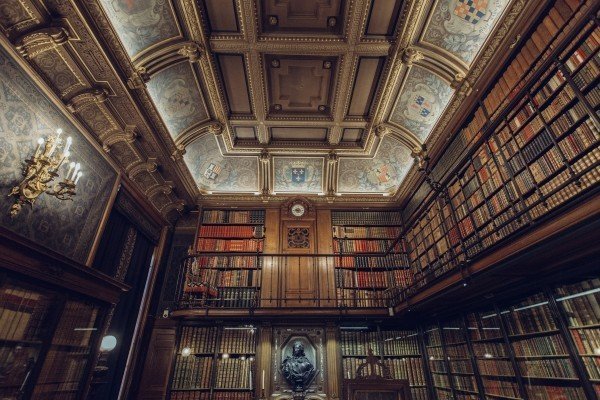 Stories have captivated and shaped me since time began. Before I could read, I listened. Dad would hold me on his lap and read from my first collection, The How and Why Program of Child Mental Development.
The hardcover series depicted everything from Nature, Science, and the Alphabet, to the obvious favorite called Stepping Stones. Spine frayed, illustrations scribbled-over, and pages loosened from their moorings, it was a tome mostly of Bible stories and poems. Eventually my repertoire expanded to include books like Nancy Drew, Little Women, and Cherry Ames—a nurse.
Love of reading has been a constant throughout life although my interests have evolved. Once a mystery and historical fiction junkie, I now seek out books that explore spirituality, culture, and adventure; stories that inspire, make me question my thoughts and beliefs, and open my mind to new perspectives.
Books have expanded my world and catapulted me into internal and external adventures. Because they play such a central role in my life, over and above my obvious interest as an author, I thought I'd share my current reads from time to time. They may be of interest to you too.
Links are included for more information. Note that none of these are affiliate links, i.e. I don't get a kickback for recommending them. There are no affiliate links on my site, other than for my own books and services.
Currently Reading List:
The Invitation, by Oriah. This book changed my life when I got it more than a decade ago and it's never been far from reach since. Simple yet profound, exquisite, and eloquent, its wisdom reaches right to my soul. Read it to discover the true beauty of life. As if to demonstrate its enormous appeal, biker-dude at the Edmonton Motorcycle Show, spontaneously quoted a verse from The Invitation poem as soon as he saw Oriah's blurb on the front cover of Crash Landing!
Falling Into Grace, by Adyashanti. Adyashanti teaches mindfulness and how to stop believing thoughts that perpetuate suffering in our lives. This book has been an immense guide for practicing the lessons of surrender and trust—and experiencing grace. I needed to read it a second time with greater thoughtfulness and deliberation, necessary because of its meatiness. The book came along on last fall's cross-country motorcycle trip. Days of motorcycle travel across open landscapes and putting his advice into practice propelled me through some wild situations.
After the Vote was Won: The Later Achievements of Fifteen Suffragists, Katharine H. Adams, Michael L. Keene. Confidence, self-esteem, and personal power are within us all the time, like infinite potential waiting to be called on. When we test ourselves and push our comfort zone, like when we learn to ride a motorcycle, we discover these treasures that have been there all along. We can carry them into all areas of our life. These women took tremendous personal risks in the suffrage movement, but that was only the beginning. They went on to accomplish even greater feats of social change. This book came into my awareness through my friend Alisa Clickenger who's organizing the 2020 Suffragists Centennial Motorcycle Ride.
The Living Kitchen: Healing Recipes to Support Your Body During Cancer Treatment and Recovery, Tamara Green and Sarah Grossman. A close friend is facing many months of chemo, surgeries, and radiation. I heard about this tremendous resource the day after her first treatment. While I feel helpless to change things, I can prepare meals for her and her husband. Recipes are designed to combat side effects, and support and nourish your body during and after treatment.
Prayers, A Communion with Our Creator, by Don Miguel Ruiz. I've incorporated this power-packed booklet, which surfaced in my library a week ago, into my morning time. Based on the principals in The Four Agreements, it's an inspirational collection of topics and how to integrate them into your life. Subjects include wisdom, healing, courage, love, integrity, courage, love, integrity, forgiveness, truth, and happiness.
Now it's your turn. What books are you currently reading? Tell us in the comments.