9 Reasons to view Death as an Ally
by Liz Jansen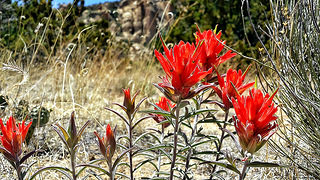 As a child, the thought of physical death was never far from consciousness, entrenched in the belief system with which I was raised. It terrified me, shaped my thoughts, and predicated my behavior for many years. It still shapes my perspective on life and influences my choices. Except now, I see death as an ally, opening the door to a meaningful and vibrant life.
An awareness of death helps us:
Keep our priorities straight and our life in balance. Accepting that we're all mortal creatures and here for a finite time instills a renewed sense of immediacy, perspective, and scale. Making these senses a daily practice mitigates the sudden wake-up call that often springs from a cancer diagnosis or similar life-threatening situation. Leaders of change.
Release the hold on material possessions and finances as a means of security. While they can still be part of our existence, the pretenses, ostentatiousness, and fear of losing them need not be a motivator.
Let go of social status, sexual roles, and titles as markers of who we are. This doesn't mean abandoning social and material existence or obligations. Rather, it removes arbitrary roles and expectations from the driver's seat.
Keep our I love you's and I forgive you's current. I don't want to look back on my life with regrets. It's not just our own demise that could prompt this but also the unexpected passing of a loved one with whom we share unfinished business.
Let go of those parts of our life that no longer serve us. It allows us to birth a new job, relationship, or other interest. In the early 2000's, I came to the difficult realization with both my marriage and my career that I'd evolved into roles that no longer fit. I was approaching age 50 and knew that I didn't want to spend the rest of my life there. It was a turbulent time but it opened my eyes to opportunities and possibilities I'd never dreamt possible.
Confront the purpose and meaning of our existence. The eternal question. Each of us will have different opinions, but at the end of the day, resolving what has heart and meaning and following that lead will serve us well. I want to fully use my skills and abilities to make a difference in this world.
Live in the now. Viewing death as an ally reminds us of the preciousness of each moment. It helps us appreciate beauty in each flower, love of friends and family, kindness in a stranger's eyes, and laughter.
Promote simplicity. Letting go of attachments frees up the time and energy we need to expend to earn them, maintain them, and dispose of them.
Heighten our appreciation of nature and appreciation of others. With more time available in prime slots, we can spend more of it with people, pursuits, and passions that nourish our soul.
Viewing death as an ally allows me to embrace life and appreciate the people, plants, and animals I share it with. How is an appreciation of death a useful partner in your life?
---
photo credit: TWP_CRO2014 via photopin (license)
---
[ois skin="3″]