Deb Grey Doing it Her Way
The following bio is taken from Deb Grey's website with permission, DebGrey dot com. Listen, chat with, learn, and get inspired by Deb at the Power of the Road online conference, April 7 to 11, 2014. 
Deb Grey was born on July 1st, 1952 in Vancouver BC. She graduated from the University of Alberta in Edmonton with a double BA – in Arts and Education. From 1979 to 1989 she taught high school at Alberta's Frog Lake Indian Reserve and in Dewberry, Alberta. She began riding motorcycles at age 16 and hasn't stopped since.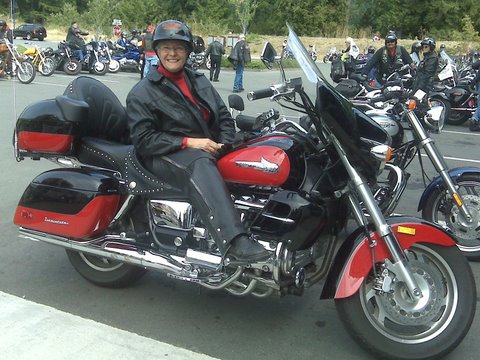 Her book, Never Retreat, Never Explain, Never Apologize, is the candid story of a woman who grew up in a family ravaged by a father's alcohol abuse; a woman who has learned – and shares – the healing values of family, friendship, mentoring and faith. It is her story of day-to-day life working as a teacher, and as a single foster mother to native children. And it is the behind-the-scenes story of her triumphant ascent in politics.
Her history-making political career took a turn when, in 1989, she won a by-election becoming the new Reform Party's first Member of Parliament. She served in that position for fifteen and a half years, watching the growth of Reform, which transitioned into the Canadian Alliance. She was instrumental in building bridges with the Progressive Conservative Party, which eventually amalgamated into the Conservative Party of Canada. She was Canada's first-ever female Leader of the Official Opposition, serving in that position from March to September, 2000. Deb retired from elected office in June, 2004, after winning four straight elections.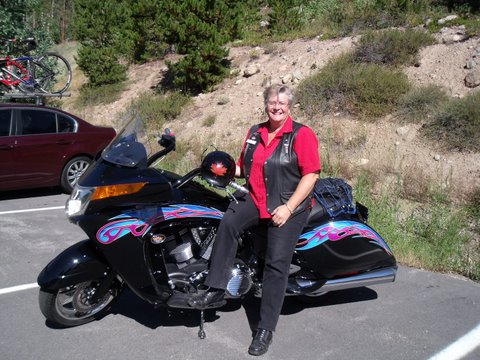 Since then, Deb has become a professional speaker with the National Speakers' Bureau, traveling across Canada addressing groups on leadership, balancing work and play, and relationship building. She has been involved with many charity events: as Honourary Chairman for Ride For Sight, Ride For The Breath of Life (cystic fibrosis), Edmonton Dream Centre (a women's shelter), Ride For Dad (for prostate cancer), Santa's Anonymous Toy Run, Tim's Camp Day and Deb Grey Ride of Hope for Haiti.
In December 2007 Deborah was appointed an Officer of the Order of Canada for Public Service. She's a recipient of the Queen Elizabeth II 50th and 60th Jubilee Medals, the Alberta Centennial Medal and an Honourary Doctorate of Laws from Trinity Western University.
In 2011, Deb was a member of the International Republican Institute Electoral Observation Mission in Nigeria, also known as the IRI EOM. The same year, she was invited to participate in the Women's Democracy Network (WDN) in Lagos, Nigeria.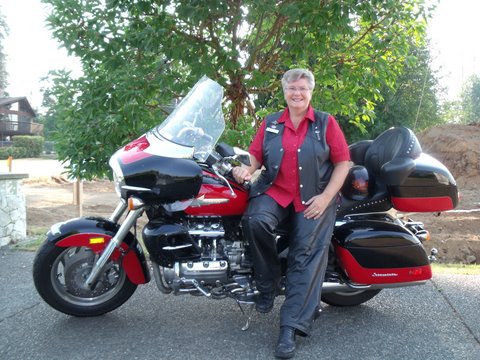 In April 2013, Deb was appointed to the Security Intelligence Review Committee, Canada's spy watchdog and has recently become its Chair. Established in 1984, the committee reviews the Canadian Security Intelligence Service and examines complaints by individuals or reports by ministers relating to security clearances and the national security of Canada.
Deb and her husband Lewis are happily semi-retired in Qualicum Beach, BC. They enjoy riding their matching motorcycles around Vancouver Island.