The First Motorcycle Trip of the Season That Wasn't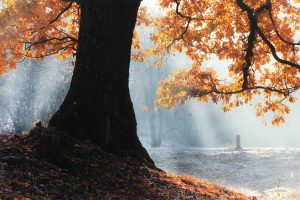 by Liz Jansen
It was meant to be my first motorcycle trip of the season. Instead I'm doing it in a Nissan Note. The more successful outcome is that wisdom and pragmatism prevailed in an emotional situation.
Eight years ago, friends who except for blood are family, invited me to spend American Thanksgiving with them in Georgia. That began a much-anticipated annual tradition whereby I enjoyed an end-of-season 3,000 km/2,000 mile ride.
Weather is the looming variable that can affect plans. Daylight is scarce and it can be cold. Much of the route is mountainous and I don't like riding that terrain after dusk. Still, as long as the roads are safe—i.e. not snow-covered or icy—I've done it.
The first year I didn't have the proper gear to deal with the elements. Nor did I have a GPS or smart phone. I also tried to cram the ride into two days, something that's doable in summer but not when the temperatures are hovering around freezing.
Hypothermic and fatigued, I got lost in the warren of sub-division streets about five minutes from their home. The local gas station seemed like a good place to get directions but my queries came up empty.
Deciding to try again from the scrap of paper I'd scribbled their address on, I headed for an exit, only to realize it was a one-way entrance to the lot. Everything, including my reactions, were moving in slow motion. Trying to stop on a bit of a slant, I lost my balance and tipped over.
As depleted as I was, my brain circuits were working well enough to come up with a plan, even as I was falling. Thirty seconds earlier, I'd noticed a sheriff refueling his squad car. Certain that if I just lay there on the ground, he'd come and help me lift my bike. It worked like a charm. He gave me directions and I was home safe in a few minutes.
The tradition lasted four years and then stalled. This was the year to resume.
Even a few weeks can make a difference on daylight and temperatures so moving the ride to early November ride seemed more reasonable. Since that first debacle, I've ramped up my gear and purchased a GPS.
Having deferred motorcycle travel this season, I was really looking forward to a long ride before putting my bike into hibernation. I've ridden less than half my usual miles this year and missed being on the road.
I knew I could do it if I set my mind to it, even when the forecast changed, the temperatures dropped, and the rain moved in. I could stay relatively warm and dry. I could also be flexible with dates and extend my time if necessary.
This year, after much internal debate, head overcame heart. I have nothing to prove to myself or anyone else by pushing myself beyond reasonable limits. I know how insidiously hypothermia can creep in, even when heated gear is making you feel warm. There was no need to add additional stress to a body that's had its share to deal with in the past few months.
The whole point of the trip was to spend time with loved ones. The only thing I had to prove to myself was that I had my priorities straight.
So I rented a small car, downloaded the latest Adventure Rider Radio podcasts, and arrived educated, warm, and intact. My first motorcycle trip of the season will have to wait until next year.
---
Photo by Ana Pavlyuk on Unsplash