5 Blogs to Get Your Bike Ready for Spring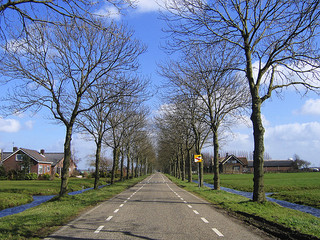 Daylight Savings Time arrives this weekend—a sure sign of spring, despite the frigid temperatures and blanket of white many of us still see outside. That first beautiful day that calls you to ride will be here soon. Prepare now and avoid the temptation to go for even a quick spin before your bike has been throughly readied for riding. I've rounded up some great articles from the blogs that you may find helpful in getting ready, whether you do it yourself or take it to a shop.
Dan Moyle on Olympia Gloves
7 Tips and Tricks to Get Ready to Ride this Spring Motorcycle Season
"Whether your motorcycle is sitting in a garage all winter or you're just riding fewer miles, the spring riding season is like a new beginning. In some states, bikers can't ride at all in the winter. Other motorcycle enthusiasts get to log a few miles in the winter months. Either way, spring, summer and fall riding is still prime-time."
Jim Parks on RoadRunner Travel
Touring Tip: Spring Training for Riders
"Spring has finally arrived and it's time to get back out on the road and enjoy the visual feast that is America. But, just like professional baseball players, you may need some spring training before venturing out. Here are a few things to consider before heading for distant destinations."
RidersPlus Insurance
Spring Bike Preparation
"Getting your bike road ready in the spring is one of the most time honoured rituals in the life of a motorcycle enthusiast. It's all about fresh starts. Your ride can be at its cleanest, its shiniest, its peak. It purrs or roars at a perfect pitch when you've got it at the gates and ready for the first ride of the season on roads that have been washed clean of salt and sand. It's time to spring free of winter's constraints…"
Aaron Cortez on BikeBandit.com
How to Prepare Your Motorcycle for Spring
"Spring is here, the sun's hanging around longer, and we know you're itching to get riding! But don't hit the road just yet – there's a few things you need to do to get your bike back in shape after hibernating all winter. Read our guide, and make sure your bike is as ready to hit the road as you are!"
Kiona Smith-Strickland on Popular Mechanics
Get Your Motorcycle Ready for Riding Season
"The beginning of spring marks the first time in a few months that many motorcycles have been out of the garage. Before you ride, take a close look at your ride from the ground up."
BONUS: from Liz Jansen
10 Ways to Get Ready for Motorcycle Riding
"Riding season can seem so far away. Especially when many of us have experienced winter storms lately, possibly with more to come. Yet every year spring arrives without fail, and it's not far off.
Use these dark days of winter to prepare for your best season yet! Here's an updated list of what to do now to get ready for spring riding."
photo credit: last day of March via photopin (license)
---
Looking for some thought-provoking, insightful, and practical tips that will enrich your life? Life Lessons from Motorcycles: Where the Road Meets Spirit, is a compilation of the 12 books on various aspects of motorcycle life. Altogether there are 900 tips—enough to start each day with a shot of inspiration every day for two and a half years. Learn more.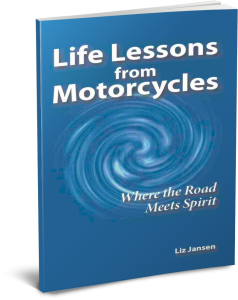 ---
[ois skin="3″]