Reader Survey | Get the Content You Want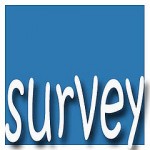 When you've mastered two wheels, you can master anything. This winter, you've got an opportunity to enjoy the content you need, to do what you really want with your life. Whether that's fine-tuning what you're already doing, making life changes, or getting ready for next season's travel, I'd like to hear about it.
Since my Wheels to Wisdom quest has taken me off the motorcycle and brought me back to Ontario for a while (in the winter), I'm using the time to do something else I love: create webinars, articles, and events with topics you're looking for and tools you can use right away to put what you learn into practice in your life.
But I need to know what that is.
Please help by completing this brief survey by Friday November 21. I'll be sure to share the results with anyone who responds. Thank you!
Create your free online surveys with SurveyMonkey , the world's leading questionnaire tool.
Create your free online surveys with SurveyMonkey , the world's leading questionnaire tool.
photo credit: chrissinerantzi via photopin cc
[ois skin="2″]