On the Road – Idaho to Montana
Since leaving Idaho on Tuesday, I've traveled up through the west side of Wyoming, Grand Teton National Park, Yellowstone National Park and two favourite rides – Chief Joseph Highway and Beartooth Scenic which starts in Wyoming and ends in Montana. I did both when I was here 3 years ago and they merited a return.
Tuesday the Snake River was my companion for much of my ride into Grand Teton National Park. Stopping for a break, climbing down to have lunch riverside was irresistible.  Yellowstone National Park was gorgeous as always, but you need to carry patience with you. There was a lot of construction, cars pulling trailers driving as slow as molasses and gawkers who would rather slow down and take in the beauty than pull over and stop.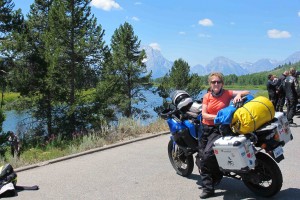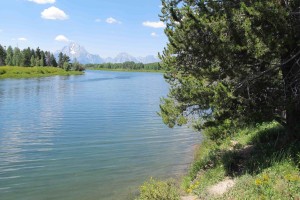 Three years ago when I was here, I discovered Chief Joseph Scenic Highway and the Beartooth Highway.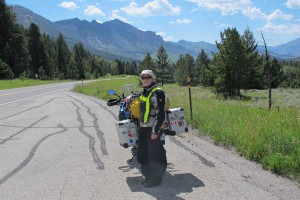 Summer is construction season and the Beartooth Highway is no exception. But what a beautiful spot to get stuck in!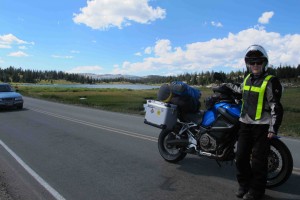 Clinton Smout would have been proud that I called my off-road training into action. It was necessary for the trek through the construction zone! I witnessed a big bike immediately in front of me having to be righted and towed out of a predicament.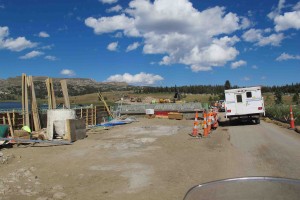 The weather has been pretty much picture perfect with blue skies, sunshine and warm temps. Here's the view heading south from Red Lodge Montana on the Beartooth Pass.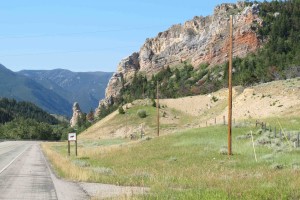 The week has been full of riding in these surroundings, communing with nature and meeting lots of wonderful people.  I'm  so blessed!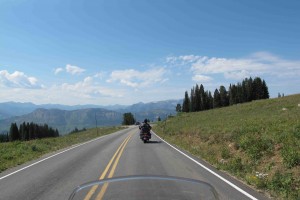 Montana has spectacular riding. It's my third time here in 10 years and the experience always exceeds my memories. I'll be spending the next week here so stay tuned for more!