3 Ways to Pay it Forward
The term "Pay it Forward" involves doing something good for someone in response to a good deed done to you. Then, instead of repaying the person who was generous to you, you do something nice for someone else.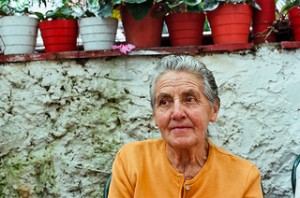 You perform a random act of kindness without expecting anything in return. It's the opposite of paying someone back in spite.
For example, if my motorcycle tips over and two good-looking young men come to my rescue (Aug. 17, 2012), I could pay it forward by paying a bridge toll for the person behind me, as well as my own.
In Winnipeg, there's a trend sweeping the city's coffee shops to purchase coffee for the person in line behind you. Maybe that's why they call it "Friendly Manitoba!"
October 16 was World Food Day. According to this article in the Huffington Post, enough resources exist to feed everyone. You can help by supporting one of these five organizations that strengthen agricultural practices around the world.
Make Every Day Pay if Forward Day
Here's a whole host of Pay it Forward activities done by schools around the world. There's even a designated Pay It Forward Day – next year it's on Thursday April 25. We don't need to wait for a special day to pay it forward. Make it a regular habit – and watch the world change!
Go ahead! Make someone's day. Get creative. There are lots of ways to Pay it Forward. What have you done? How have you been paid forward?


photo credit: lauritadianita via photopin cc