What's in a Motorcycle Mile?
by Liz Jansen
What you pay attention to grows.
Numbers make it easy to measure and compare. But to be significant, they need to be meaningful.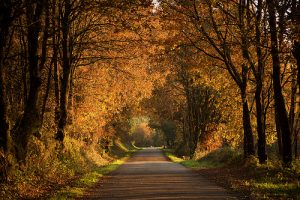 Having just returned from an extended trip across western Canada, I'm often asked what it was like. It was an extraordinary experience and I love to share my stories and hear those of others. Invariably, I'm asked, "How many miles did you travel?" Then I have to think about it because other than for general planning and motorcycle maintenance, I don't keep track of how far I've gone. It's not a meaningful metric for me.
I often see people describe their travels by the number of miles covered or countries/states/provinces visited. That's fine, but tell me about the people that touched your heart, the times your breath was taken away by the sheer splendor of nature, the kindness you received. That's what I want to hear about.
For some people it is important to test their limits, prove to themselves what they can do, so they push themselves beyond what most of us could endure. Paul Pelland, aka Long Haul Paul, is such a person. He's riding a million miles with MS, for MS. So far he's traveled more than 200,000 miles, raised over $85,000 towards MS research in four years, and inspired thousands of people. He's following his heart and making a difference.
For someone else, the mere accomplishment of learning to ride may be the impetus for doing other things in life they thought were out of reach.
Everyone rides for their own reasons and they can't be measured in miles. They're not measured by how many motorcycles are parked in your garage. Whether you ride solo or in groups, on-road, off-road, or race, doesn't matter. Nor does the brand of motorcycle you have.
Earlier this week I bumped into a friend I haven't seen in years. After our initial greeting, she asked, "Are you still riding?" "Sure am," I responded. "That's what keeps you so young," she offered.
What wanted to come out was, "It's because it's what my heart wants to do, not because it's a motorcycle." Instead, I thanked her and nodded. I was grateful for the compliment.
Motorcycling's not for everyone, but if it's 'for you', it's really for you. You know it, even if you're fearful about learning to ride or getting out on the road. If you truly want to learn to ride, you'll get past those obstacles and become a rider. And you'll love it.
But if you're riding for any other reason, like someone else wants you to do it, or all your friends are learning, it's not going to work. You won't enjoy it, it will be stressful, and you're at greater risk of a mishap. There's something else your heart wants to do, something you have a special gift for that will energize you when you share it.
Even if you ride, it doesn't mean you have to stay with it permanently or ride a minimum number of miles per year. Interests and life circumstances change, and with that, sometimes the motorcycle is in your life to help through a transition or teach you something.
Then it's time to part ways.
When you follow your own calling and do what you are here to do, good things happen. And that's what counts.
That's how we grow. And that's how we make a difference.
photo credit: Sònia Pereda (Grandma's) country road via photopin (license)