Breathing, Packing, Purging, and Moving
by Liz Jansen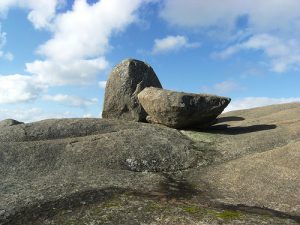 It's been a monumental week. I've completed the first draft of Crash Landing. Two-and-a-half years in the works, with a focused and intense three months of writing since March and it's done. There's still much to do but it's a major milestone.
Now I'm taking a brief breather before going back and starting the revisions. After that, the manuscript will go to a few beta readers for more feedback, and back to me for more revisions. Then it's time for professional editing. The words that make it to the printer have to pass much scrutiny.
Coincidentally, I'm moving next week, right during a strategic break in my writing. Not by choice, but because I've been asked to leave. That's right. I've been evicted from my lovely place. Sadly, my landlord is ill and needs a live-in caregiver.
The good news for me is that I'm staying on the same street, which I love, and only moving up a few houses. My new place is even more to my liking and walks out to the same treed ravine.
It's still a move though, requiring cleaning, packing, and hiring movers. Although I try not to accumulate much, stuff creeps in. Or something I've been storing hasn't been touched in more than a year. At the same time, I'll be doing some soul-searching for outdated thoughts, beliefs, and behaviors.
Going through the moving exercise is a good chance to declutter, purge, and divest of anything, on any level, that no longer serves me.
There will be no posting next week but expect me back the week after. Until then, I wish you health, happiness, abundance, laughter, and adventures. Safe travels, wherever your Road leads.
photo credit: Theo Crazzolara paarl nature reserve via photopin (license)