9 ways learning basic maintenance will build self confidence
It's well known that learning to ride a motorcycle will build self-confidence. One has only to catch a glimpse of the beaming face of any student who has just completed the course for proof.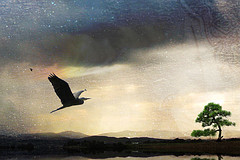 Learning basic motorcycle maintenance grows that confidence even more.
Although performing extensive maintenance is an area where few outside of certified technicians venture, you can learn a lot about the motorcycle and yourself with rudimentary knowledge.
9 ways learning basic maintenance will build self confidence
Increases knowledge. Considering how vulnerable you are on the road and how much your safety depends on your motorcycle working properly, any knowledge is good. If nothing else, it makes you more aware of the importance of looking after your motorcycle.
Debunks the mystique. After you've started, you realize it wasn't as hard as you thought. Granted new bikes have more technology, but for the most part, it's all mechanical, methodical and logical – once you figure it out. Start small. Use your owner's manual as a guide to get to know your bike.
Builds new skills. Figuring out how stuff works builds problem solving, analytical and decision-making skills. Sure you might have frustrating moments, get grease on your hands and want to give up, but when you've figured it out, it's all worth it.
Opens up new doors. If you can do motorcycle maintenance, what else can you do? Success in one area gives you the courage to try something else you've always wanted to do. Take the step through that door.
Prepares you for other challenges. The skills you learn (see #3) are valuable assets in other parts of your life, including your career. Have fun developing them through motorcycle maintenance rather than yet another training course.
Increases comfort level on the road. One of the greatest fears, and thus barriers to solo travel, is the fear of breaking down in the middle of nowhere and being stranded. Keeping up with the basics not only reduces the chance of that happening, but it prepares you to deal with it when it does.
Helps understand tech talk. There are times that you have to take your bike in to the shop. If you've gotten acquainted with your bike, even a little, it's easier to follow the service tech's explanation.
Inspires others. Others admire courage, initiative and resourcefulness in others. Seeing you do something they thought was out of the question for them might just motivate them to try it themselves.
Builds awareness. Understanding the complexity, the need for care and the implications if things go awry heightens your awareness of the machine. It's a strong message about life too. You are way more complex than that motorcycle. If you can build such confidence learning about it, think about the power that's untapped in you.
Personal empowerment starts with being open to trying new things and achieving results. Each success builds confidence and carries the seeds for new growth. Learn how to build self-confidence through the lessons from your motorcycle.
photo credit: AlicePopkorn via photopin cc