Cris Sommer Simmons—Living the Legend
The following bio is taken with permission from Cris's website, CannonballCris. Listen, chat with, learn, and get inspired by Cris at the Power of the Road online conference, April 7 to 11, 2014.
Cris Sommer Simmons has enjoyed a lifetime love affair with two wheels. An eager passenger on her step-father's motorcycle at age 9, she got her first motorcycle (a Yamaha Twinjet 100) at age 14, her first Harley at age 19 and has been riding ever since.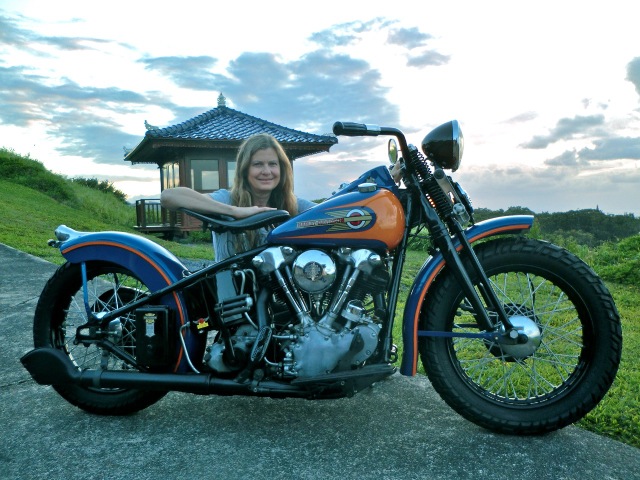 She was a longtime member of the Women's International Motorcycle Association and in 1984, co-founded the 2nd Chapter of Women in the Wind. In 1985 Cris co-founded Harley Women, the world's first motorcycle magazine for women. For over five years she acted as co-publisher and editor, often riding her motorcycle across the country to find the stories. On one such ride in 1989 she met her husband-to-be, rocker and fellow motorcycle enthusiast, Doobie Brother Patrick Simmons.
In the late 80's Cris appeared in countless national newspaper articles, radio and television talk shows as a representative and advocate of the growing number of women who rode their own motorcycles. In 1990, she was honored as a pioneering woman motorcyclist in the American Motorcyclist Association's Women in Motorcycling exhibit in the AMA's museum in Westerville, OH.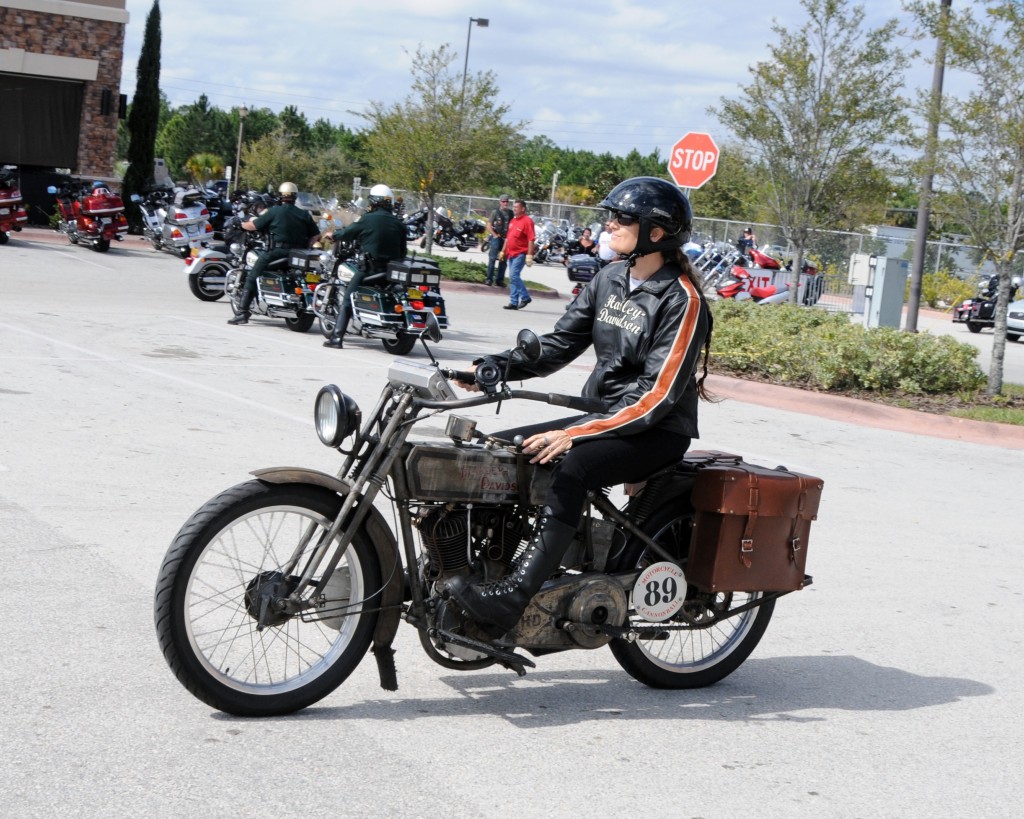 After selling her interest in Harley Women, Cris began a 15-year stint as a freelance motorcycle journalist, writing extensively for several U.S. magazines, including American Iron, Motorcycle Collector, Iron Works, Easyriders, V-Twin, as well as magazines in Japan, Spain and in Australia.  Cris penned her own column for over 12 years in the popular Japanese Harley magazine Hot Bike Japan.
In 1994, Cris wrote and self-published the award winning children's motorcycle book, Patrick Wants to Ride, for which she was honored with the AMA's Brighter Image MVP Award. It's now in its third printing and has sold over 12,000 copies.
Cris was proud to be inducted into the National Motorcycle Hall of Fame in Anamosa Iowa and the American Motorcycle Heritage Foundation Motorcycle Hall of Fame in Westerville, Ohio in 2003. She was inducted into the Sturgis Motorcycle Hall of Fame in 2008 and named Motorcycling Woman of the Year by Cycle Source Magazine in 2009.  In July of 2009, she released The American Motorcycle Girls 1900-1950, which is still one of the top selling motorcycle history books on Amazon.
In September of 2010, Cris rode her 1915 Harley-Davidson, Effie, 3,200 miles in the pre-1916 motorcycle cross country Motorcycle Cannonball. The grueling 16-day endurance ride started in Kitty Hawk, NC on Sept.10, 2010 and ended up in Santa Monica, CA on Sept. 26th, finishing in 20th place. Out of the 45 riders entered, she was one of only two women registered, and the only American woman. In March of 2011, Cris released The Cannonball Diary, a book about her journey riding Effie across the country.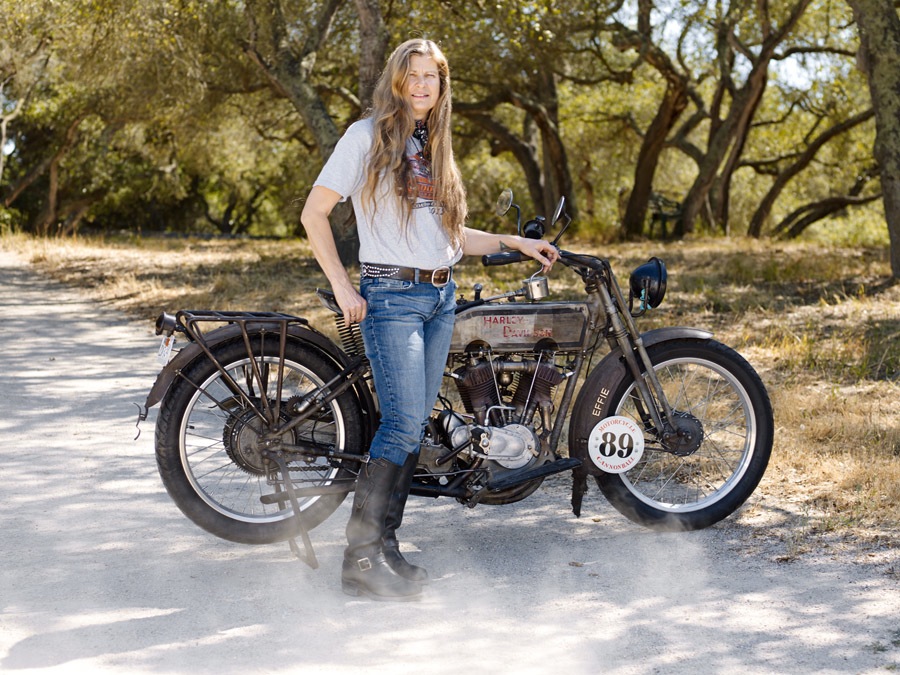 Last autumn, Cris and Pat rode their 1914 and 1915 Harley-Davidsons 1,000 miles from Sturgis, SD to Milwaukee, WI to celebrate the 110th Anniversary of Harley-Davidson. They're currently signed up to ride together on the 4,100 mile 2014 pre-1937 Motorcycle Cannonball on their 1934 and 1929 Harley-Davidsons.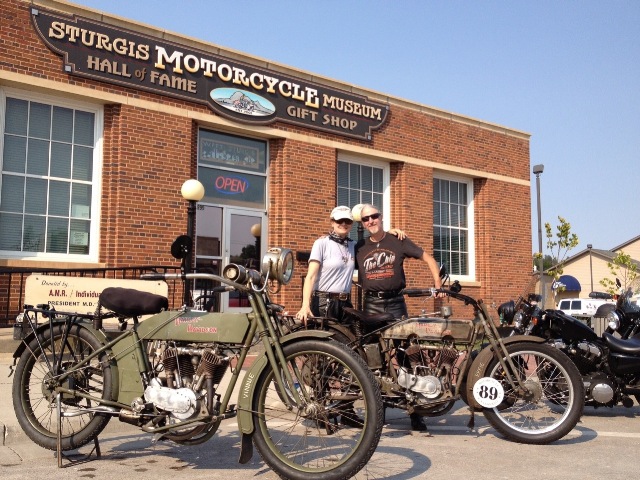 Along with vintage motorcycles, Cris rides a 2013 Custom Softail Slim and a 1988 Harley-Davidson Heritage. She's been the women's editor for the best selling American Iron magazine for the past two years and also speaks about women in motorcycling at events around the country.
Cris resides in Maui Hawaii with her husband Pat. They have three children, Lindsey, Josh and Patrick Jr.