Infinite Possibilities in Unusual Personal Times
by Liz Jansen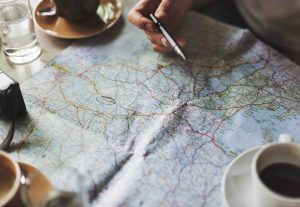 It's a marvel to observe that tests of faith come when we least expect them. Arriving in forms that mean the most to us, they're guaranteed to catch our attention. They're a gateway to infinite possibilities.
Learning to let go of expectations and allow life events to unfold as they will, has been a primary lesson over the past few years.
My vision for Crash Landing was that it be published in 2017. When I started writing, my plans and timelines looked realistic. All was on schedule until about a month ago when it became apparent I'd need longer than expected to do a good job on the revisions.
I also realized I hadn't allowed enough time for pre-publication marketing.
This project is so close to my heart and I'm certain it's what I'm meant to do. I've set aside most other work so I can focus on it. I want it out as soon as possible—for altruistic and financial reasons.
I could have made it happen, but it didn't feel right to force it. To do so was falling back into patterns I'm trying to correct. So intentionally, I decided to take the time necessary to honor the story, the characters, and each step of the process. That meant tossing out timelines and deferring publication to a time yet to be determined.
Then two weeks ago, another diversion popped up. My dad became seriously ill. Dad trumps book.
For more than a week he was dancing between worlds, his children gathering to offer what support we could; making decisions according to our understanding of his wishes.
His strength, stamina, and resilience have surprised the medical teams actively treating a complex and cascading litany of disorders. While investigations continue, it seems he's decided to stick around, although he faces a formidable recovery.
Events that hit close to the heart have a way of rearranging priorities. As painful as they can be, that's where the most valuable lessons live.
Holding to self-imposed expectations is limiting, regardless of how important I think they are.
And so I let go and trust. Rather than getting bound by what I think I should do, I open the door to infinite possibilities.