Lessons from Trudy: Trust and Let Go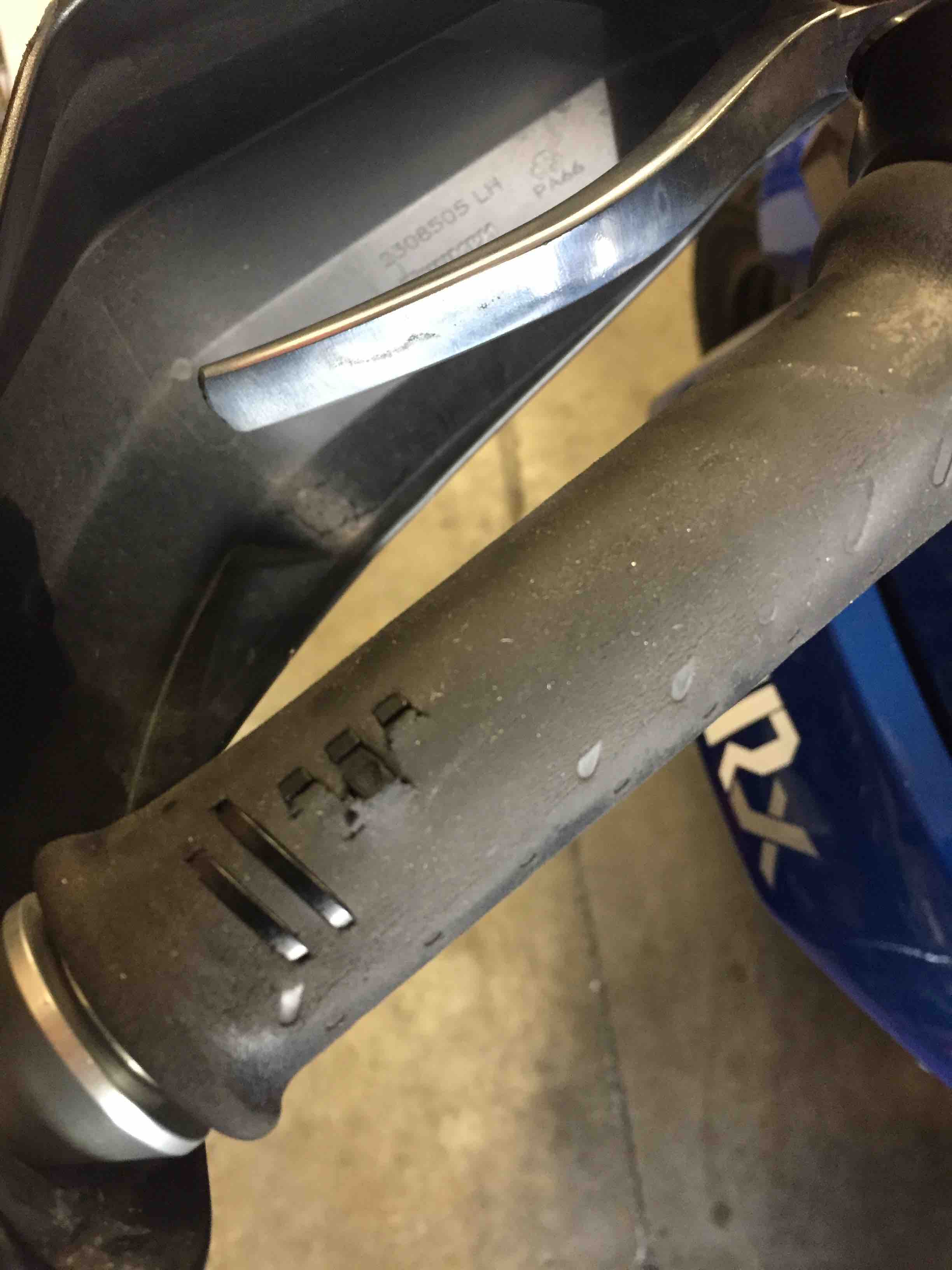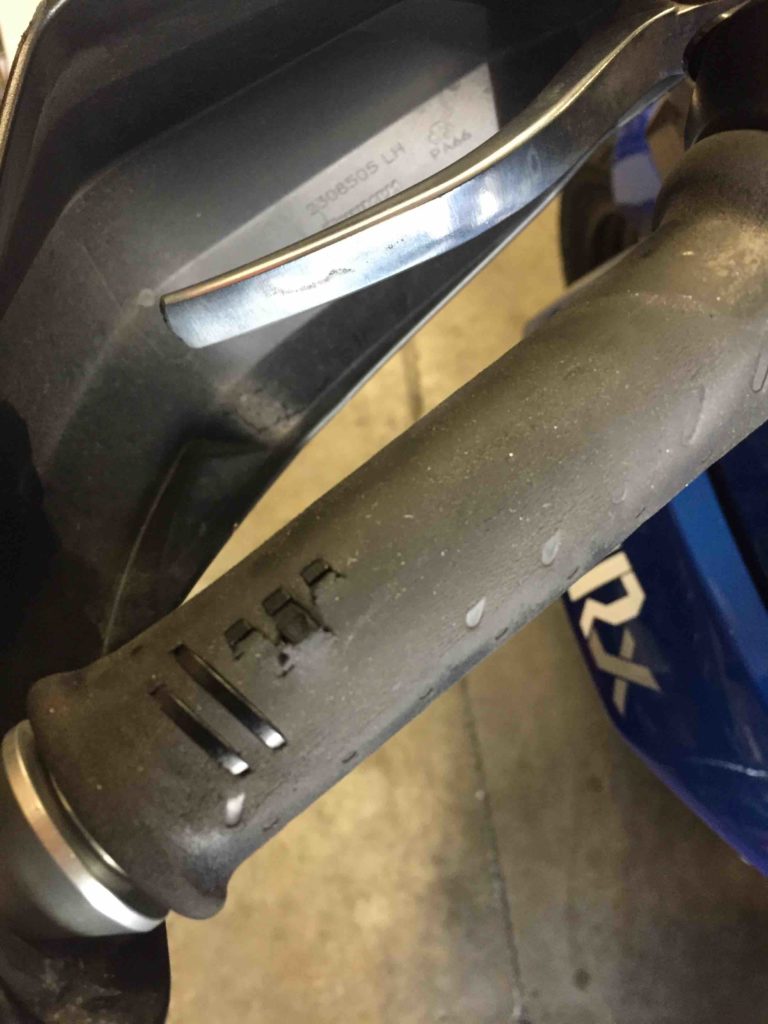 Trudy, my trusted Triumph Tiger motorcycle, teacher, and muse, has come through with more lessons from the road. Last week's post, Lessons from the Road: Trust the Mystery, described challenges of the Long Road Home moto-book tour. I affirmed my intent to trust the Mystery, the process, accept the gifts, and follow my heart, even when I can't see where life is taking me.
As if to reinforce that message, Trudy's shown me that I've been hanging on too tightly, trying to exert control when my best action is to let up and let her do her job. According to the technician, it's unusual to wear out a handle grip. I've never done it in almost fifty years of riding and he's not seen it either. If you look at the photo closely, you'll see that it contains an Rx—a prescription to get better.
In a broader sense, my worn out grip is a reminder that I'm a co-creator, not the Creator! I don't have to do it all. Trusting the process means doing my part but also accepting help from others in the seen and unseen world.
Trudy also offered a reminder to trust my intuition. She hasn't been her usual perky self for some time. In Portland and Seattle, her engine was cutting out at slow speeds in heavy traffic, adding stress to a ride already full of sensory bombardment. I attributed it to heat, bad gasoline, or not shifting properly, a ridiculous thought since this is a new occurrence.
So while the technician fitted her with new grips, I asked him to check out her other symptoms. Sure enough, there was a logical explanation, which makes perfect sense. I may humanize her but she's still a mechanical marvel. The folks at Island Motorcycle Company were fantastic and fit her into their schedule to do what needed doing.
How often do I discount messages from my body telling me to slow down, rest, or whatever else it's trying to advise? Intuition is always right. Why is it so hard to listen?
Trudy and I have many miles to cover both on this trip and beyond and we both need to be in top shape. If I neglect to do that, I'm sure she'll remind me. I just need to listen and take action.
What life lessons have you needed a visual reminder for lately? Share in the comments!