Family and Fate: Honoring the Reimer Ancestors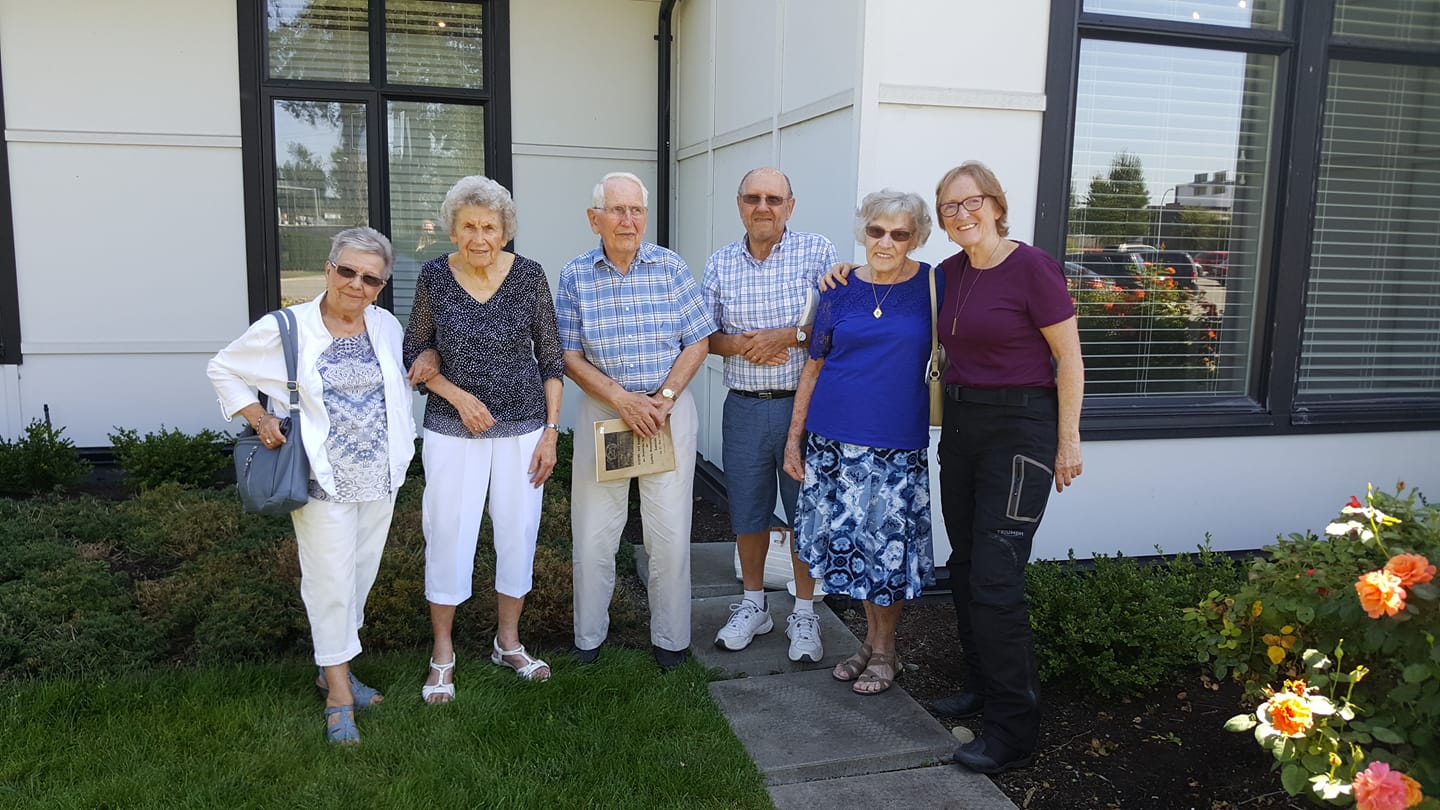 August 27 went as planned with a group of Reimer cousins meeting for lunch. Within moments of the shutter snapping for the après-lunch photo, everything changed.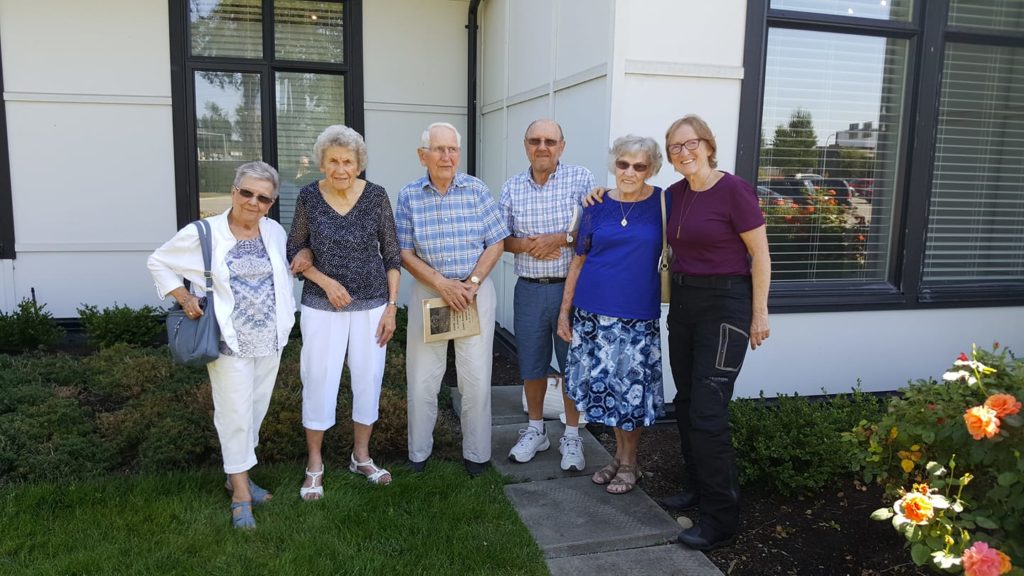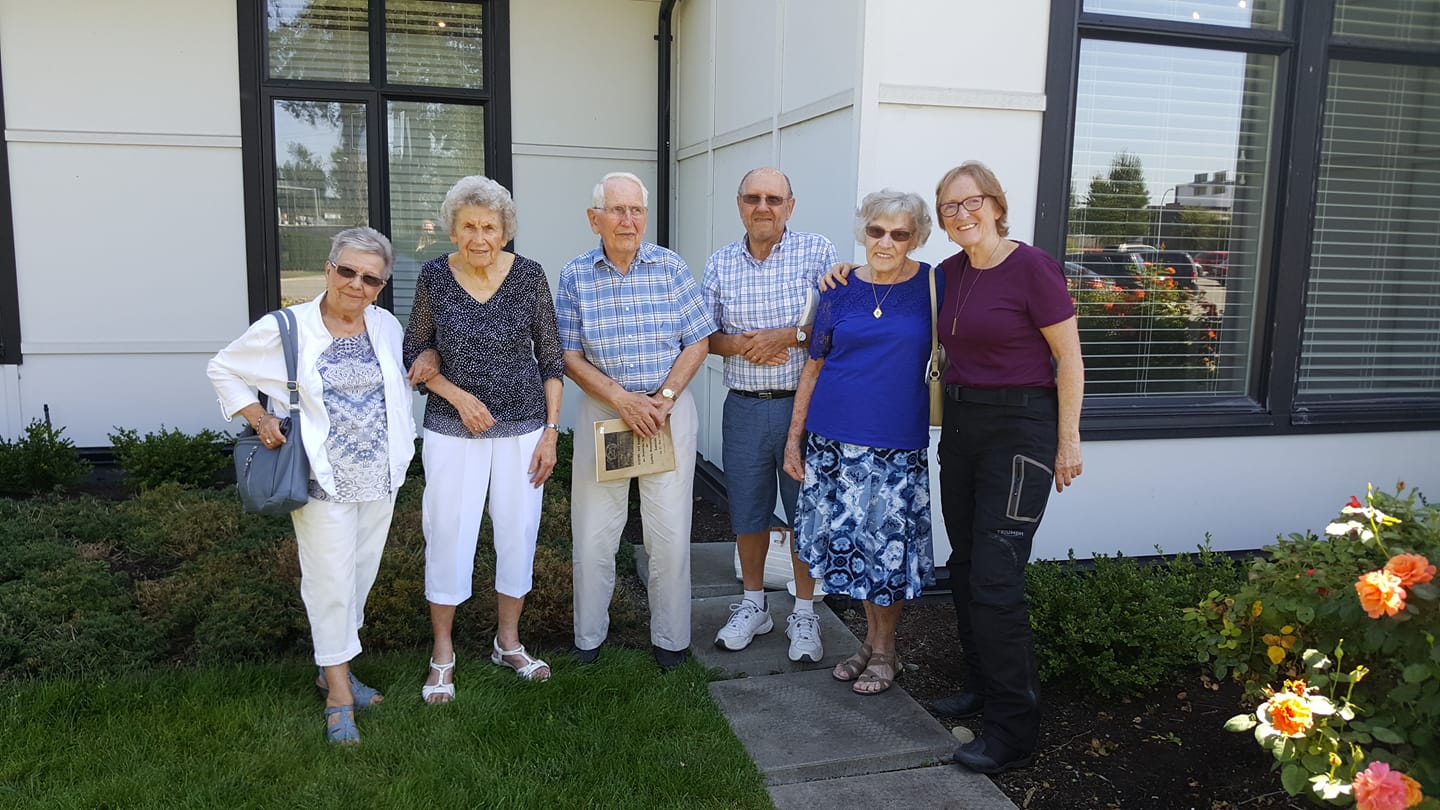 I'm in Vancouver on the Long Road Home Moto-Book Tour. The nearby city of Abbotsford is a Mennonite enclave, attracted here in the 1930s by agricultural opportunities. That initial wave included siblings of Gerhard Reimer, my maternal grandfather, and their families.
Close in age, Gerhard and his brother Abram were even closer in friendship. In the early 1930s when they lost the farm they shared in Alberta, each followed their wives' families to greener pastures. Gerhard and Susa moved to Niagara and Abram and Liese to Abbotsford. The sisterly bond between Mom and her cousin Hedy, Abram's daughter, born two months apart, has lasted for ninety-three years, and counting.
When in town, I love getting together with vivacious Hedy who still drives and only recently gave up tutoring online Spanish. (She's also fluent in German and French.) Hedy suggested we meet at Abbotsford's Mennonite Heritage Museum where they serve traditional Borscht and Zwiebach (buns). Per custom, she rounded up a few more relatives who I rarely see.
Lunch, with descendants of four Reimer siblings, was delightful, followed by the requisite photo in the rose garden. Not two minutes later, I turned around to see Hedy lying twisted on the sidewalk. She'd fallen and broken her hip.
What were the odds that I'd be here at this moment and able to lend a hand? Not only that, August 27 was the anniversary of my crash in 2014 and Gerhard and Susa's 1922 wedding. Definitely a Reimer theme to the day but beyond that I can't ascribe other meaning to such coincidences. They are what they are. Still, when something happens outside the law of averages, it's a reminder to pay attention.
Crash Landing, and the theme of this book tour is about excavating and honoring the stories of our ancestors—the stories that have shaped us for better and worse. Oriah, my wise teacher, observed the family theme of crashing and subsequent healing in these random events. Hedy has been an inspiration and still has much to teach me.
In that moment of seeing her on the ground, without knowing how or why, I knew I was meant to be here at this time. I extended my stay and cancelled a weekend event elsewhere. My priority was to be here with family, subbing for Mom who would step in if she could.
The family stories and lessons about healing start with us and don't ever stop. My Crash Landing journey through the generations has shown me how unplanned events call on the strengths we carry, told through the stories of family and fate.
It's fitting that August 27, a day that resonates with Reimer family energy, is a good day to honor my ancestors and express gratitude for everything they did to give me the life of peace and freedom I enjoy.
With prayers for a full and speedy recovery for Hedy.