3 Cheap Meaningful Gifts
Life's most precious things are free and invisible. Next to that on the meaningful scale are the things that are simple and inexpensive. These are the times and activities shared with family and friends that are memorable for the sincerity and personal touch that surrounds them.
3 Cheap Meaningful Gifts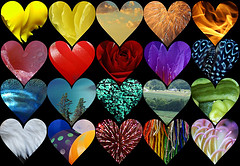 The Thrifty Joy of Hosting a Potluck
Winter is an excellent time to gather with friends, especially when food is involved. However, it can be a big undertaking for the host both in finances and time, leaving little room to enjoy the evening.
Potluck dinners are a fun way for everyone to get involved. Usually the host prepares the main course and guests bring a side dish or dessert. I've been to many, and never has it been anything but fun – and delicious!
The Best Gifts in Life are Free
Back in the day of colored Kleenex, our "art" class learned how to make Kleenex flowers – just in time for Mother's Day. My three purple flowers got clumped together, sprinkled with mom's Tigress perfume and fashioned into a corsage. I was mortified yet a little proud of myself when she wore it to church. My gift to her became a gift to me.
Gifts from the heart last forever.
Trade Skills with Your Friends
Everyone's good at something and no one is good at everything. Not only can you save money by exchanging skills with friends, it gives you more time to spend with them. It's done with no expectations of repayment, yet it is reciprocal, even if not at the same time.
Ask for help with you need it; offer help when you see a friend in need. You'll both be better off.
While these ideas are appreciated year round, now is as good a time as any to start using them. A little bit of thought and planning can turn the stress, complexity and cost of holiday entertaining and gift giving into something that creates fun, laughter and connection with others.
photo credit: Creativity+ Timothy K Hamilton via photopin cc