10 Ideas for Motorcycle Stocking Stuffers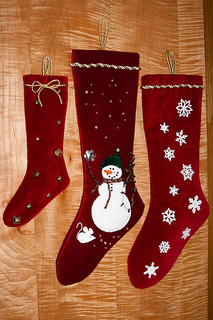 by Liz Jansen
Looking for some motorcycle stocking stuffers that are sure to be appreciated? Look no further than this list of #moto gifts for the special rider in your life. These thoughtful gifts will please any rider, regardless of their experience level—and one size fits all!. I have all of them in my pack, except for the Gremlin bell. Mine sacrificed itself for me, so it's time for a new one.
Air pressure gauge. No rider should be without an air pressure gauge. Inspecting tires for correct inflation and wear is one of the easiest, most valuable steps you can take for your riding safety.
Chair. These chairs pack up into a small stuff bag and are very light. Plus they're comfortable for long evenings around the campfire or taking to any rider event.
Multi tool. Useful for a variety of situations, this takes up little room and adds a lot of value. The bicycle multi-tool is another variation which I stow under my seat.
Pocket wrench. Another small tool with lots of uses and lots of value.
Headlamp. A compact LED headlamp casts a wide beam and is great for checking your map at night, setting up camp or trying to find anything in your packs.
Mini dry bags. These waterproof bags are ideal for keeping phones, receipts, tickets, and money dry. Stick them in your pocket or tank bag so they're easily accessible at all times.
Gremlin bell. A gremlin bell is attached at the lowest point of your bike to keep the road gremlins away. But you can't buy your own. In order to work properly, this must be received as a gift.
Mini compressor. This takes up very little space and can come in very handy for topping up tire pressure, especially if you've had to repair a flat in the middle of nowhere. Plugs into a 12V receptacle.
AMA Membership. The American Motorcyclist Association (AMA) works hard to protect rider rights. Purchasing a membership supports the invaluable work they do. That works spreads beyond US borders so they're a worthy investment for any motorcyclists who appreciates his or her rights. It also gives you affinity programs – like roadside assistance for your car or motorcycle, in the US and Canada.
Magazine subscriptions. There are lots to choose from and something for every rider. Get them in print or electronic versions. If you don't already receive it, Motorcycle Mojo Magazine is a great choice and is available in print or digital versions. They've just announced that they're proud to be the #1 selling Canadian motorcycle magazine on the newsstands. It's an honor for me to contribute articles for them. Read Finding the Promised Land of the Joshua Tree in the November issue.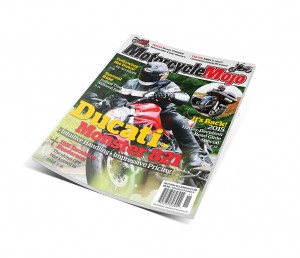 BONUS: Looking for a fantastic moto-read? Check out the list of assorted titles and interests here.
photo credit for stockings: listentoreason via photopin cc
---
[ois skin="3″]